I finally tallied our spending for Disneyland. We spent $2,011.90. This spending is for a family of four. We travelled from Seattle and spent 8 nights in Anaheim. We spent 3 days in Disneyland and 2 days in Disney California Adventure. Here are the cost breakdown:
Disney Tickets – $1,096.60
Disney have very few discounts on their tickets. A standard theme park ticket is $104 per day. It's less the more days you purchase. Our family purchased a 5 day ticket which was about $76 per day. I purchased the ticket at Undercovertourist.com, which gave us $60 discount on our total purchase price. I opened a Chase Freedom Flex, which gave me a $200 cash back after a $500 purchase. I also paid the tickets via PayPal, which gave me 5x worth points. I paid $40 for Genie+ for 2 days to get the photo passes.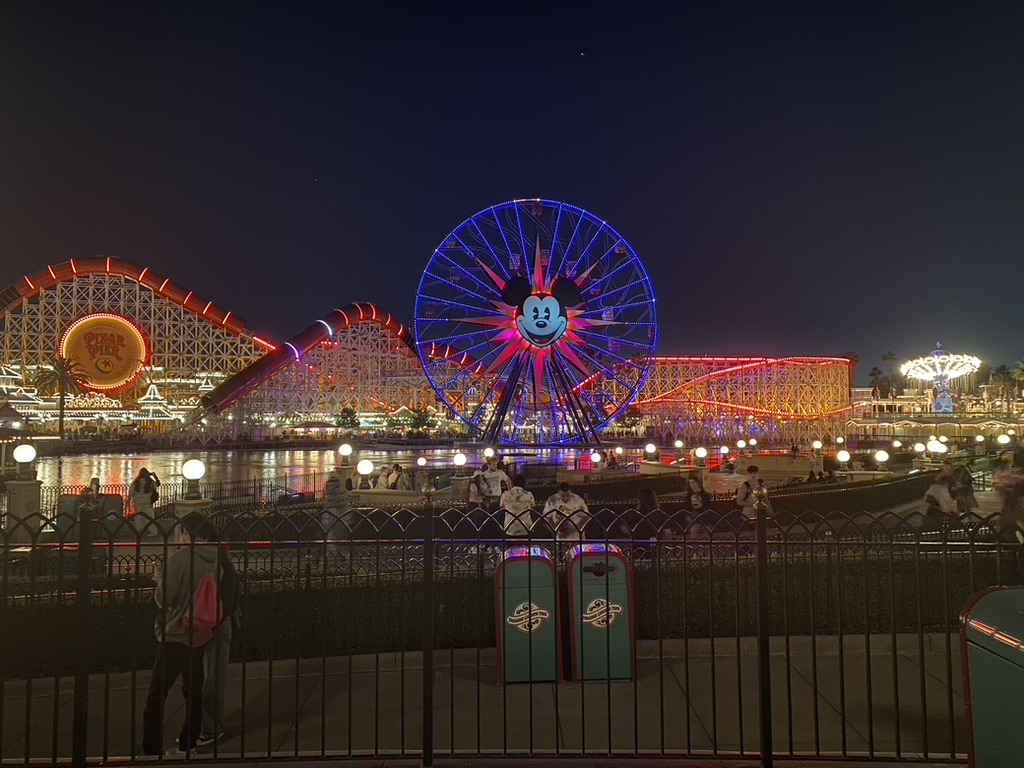 Restaurants – $254.07
We only had 2 seat down meals. The biggest expense was the character brunch at Storyteller Cafe, for the day that we didn't go to the park. The second one was a dinner order for our last night at Disney California Adventure. The rest were treats, like beignets, cotton candy, churros and ice cream. If I were to do this again, I will skip the character dining all together. It was expensive and there was nothing special about the food.
Car Service – $234.25
Since we were flying from Seattle, we either needed to rent a car and haul 2 car seats (or rent a car seats) and pay for daily parking or use a car service that provides car seats. Luckily someone from our residential facebook page recommended Lansky. I was very impressed with the car service. The cars were big and clean and the drivers were on time and very was helpful. We saved money by using a car service since the cost of rental, parking at $25/per night and gas is easily more than $234.25
Souvenirs – $114.73
I'm surprised to see this low, considering that we spent 5 days in the theme parks. We let the boys have a couple of toys and I also bought a coin album for the penny press that we've been collecting through out the parks.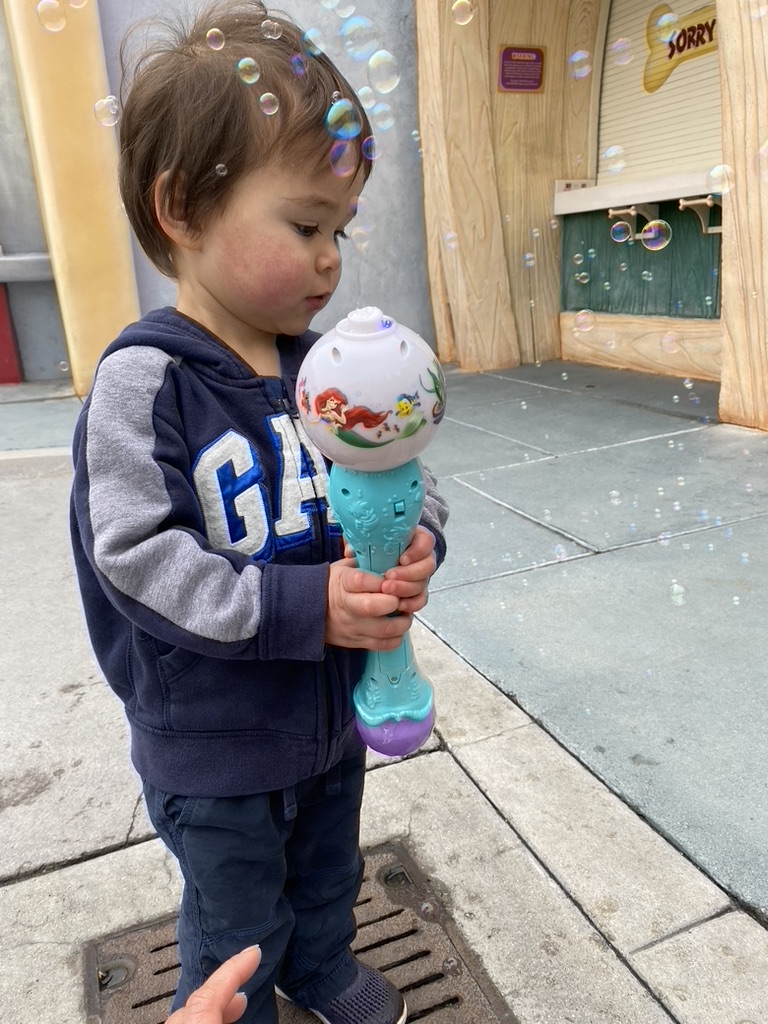 Groceries – $102.89
These were two deliveries from InstaCart. This cost was about our normal grocery spending for the week. We saved a ton in food by having breakfast and dinner in the hotel and packing our lunches and eating it in the park. We were able to have breakfast and dinner in the hotel by bringing our rice cooker. We cooked some oatmeal, pasta and rice with steam veggies in the rice cooker. For protein, we bought a couple of rotisserrie chicken, beans and lunch meats. Snacks were mostly fruits with crackers or peanut butter sandwiches. I have a bento box for kids and filled it with apples, strawberries, raisins and goldfish crackers. We prevented meltdowns by having snacks readily available in a backpack.
Stroller Rental – $85
We rented a double stroller and a bed rail. We have a double bob stroller at home that I got from our local buy nothing page. We didn't bring it because it will not fit in our trunk along with our suitcase. Included in the rental was the bed rail so AHP can use the bottom bunk. I would definitely rent one again if we were to go back. Our stroller was waiting for us in the hotel when we checked in and we just dropped it at the same spot at check out. We used City Stroller and noticed that there were quite a few in the park with the same stroller rented from the same company. I highly recommend them if you are ever need to rent a stroller or other baby equipments.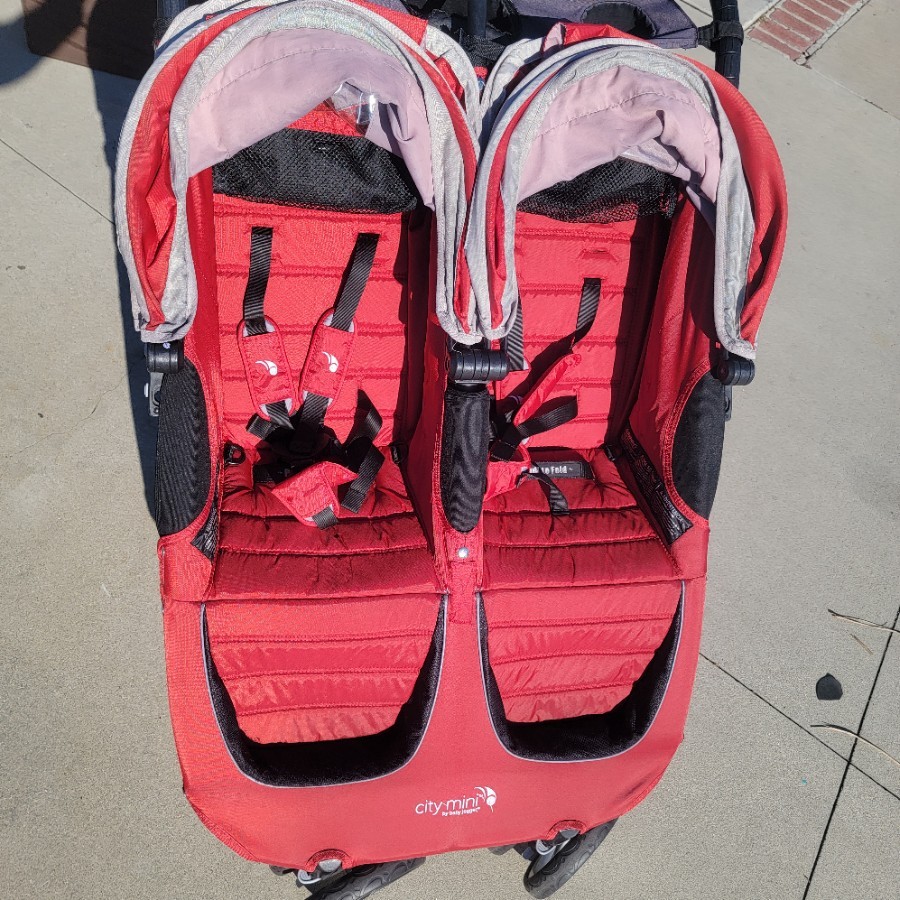 Air Travel – $63.60
I opened an Alaska Airline Credit Card and used 45k points to book 3 round trip tickets from Seattle to John Wayne Airport in Santa Ana. Santa Ana Airport is the closest airport to Anaheim and the cheapest flight from Seattle. I prefer flying to Santa Ana than Los Angeles. It is a smaller airport, which means less walking with our kids in tow. The car service rate was also cheaper from Santa Ana.
Entertainment – $20
These were for the arcade games that the boys played in Disney California Adventure. They won 2 star stuffy in exchange of $20 (yes, a rip off)
Hotel – $20
My husband opened a Chase Sapphire Preferred specifically for this trip and earned 100k sign up bonus. The points were enough to book 8 nights at Howard Johnson. The hotel is about 8 minutes from the main gate. Our room consists of a bunk bed and a queen bed. The set up worked out really well. The hotel also have a pool that we didn't utilize, mainly because I forgot our swimwear and we also spent our days in the park or in downtown Disney. I like this hotel and I will book this again when we go back. The $20 was the tip we left for housekeeping.
Fast Food – $11.51
We had ice cream from McDonalds on our non Disney days and for some reason, our order of Churros was also classified as fast food.
Laundry – $9.25
We did our laundry twice. The hotel has a self serve laundry facility. I packed quite a bit less, knowing this.
We saved about $2,000 from travel hacking. This includes paying the flights and hotel via points. I didn't include the cash back I received by using Chase Freedom Flex because the rewards was given via points and I haven't cashed it.
This trip was definitely my favorite so far and I know that we will be back. It is so good to be able to travel again. In fact, I seriously considered upgrading our tickets to an annual pass and come back during spring break — well, maybe next year.
Have you been to Disneyland? What do you think is a reasonable budget for a 5 day theme park visit?