The first month of the year is over. We finally got rid of our very high health insurance premium. The expenses for this month reflected that. We are also on the "waiting for baby #2 mode". I'm now passed 37 weeks as of this writing. Although 37 weeks is still consider early, it is safe for the baby to come out. I worry less now. My doctor gave me a green light to get out of the modified bed rest. We started going out for walks, but I get winded quickly and have to take it slow. MBP is enjoying it though. We've been to the pond and he likes seeing all the ducks. He also likes playing around the puddle.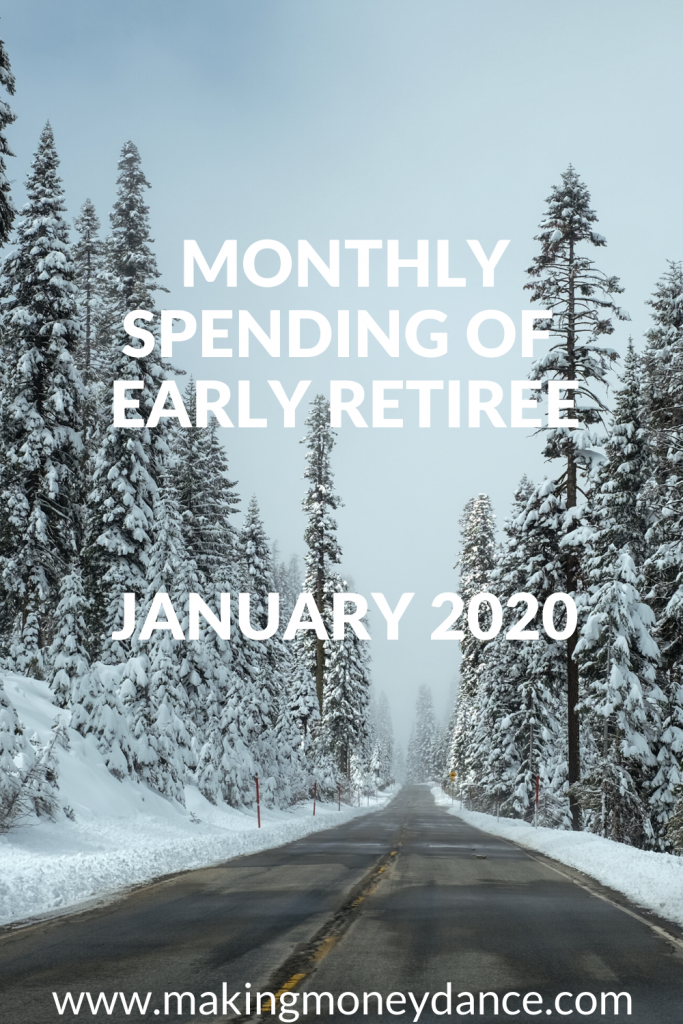 In January, we spent 2,471.50
Insurance $0
I'll start with our $0 insurance cost. Investment income which includes dividends and interest is our only form of income. We have at least a year of our spending budget and I don't expect to realize any capital gains for the year. Because of this, our income is "low", per Washington state guideline. We thought about moving it up in order to pay for the marketplace, but the Apple Health through WA state plan has a better coverage. It has our whole family's provider. This insurance cover both health and dental.
Food $641.73
Our biggest expense now is food. We spent $519.43 on groceries and $122.3 on restaurants. Our restaurant's expense includes 3 trips to Costco, and 1 trip to KFC for my birthday dinner. There are 2 more establishments that can actually qualify as restaurants. Back in the days, pre baby, we can easily spend $60+ on brunch. which usually occur every weekend with friends. Going out is really where I see our expenses go down. We shop at WinCo and Costco for our groceries. Costco is closer to us and we think that we will most likely move most of our grocery purchases. We've been really good at eating all the produce. MBP has been obsessing with strawberries and blueberries. We serve fruit everyday with breakfast with some "soupy oats" during the weekdays and eggs/pancake combo during the weekend. There are still some food that go to waste, but we're getting better and figuring out what we actually eat.
529 College Fund $400
I decided to include this as our expense. I know that it is not a cash outflow. It is still part of our net worth and has grown – thanks to Mr. Market. We started contributing $400 after his 1st birthday. Our decision to fund this will warrant another post. We will most likely open another one for baby #2 with the same monthly funding ASAP.
Tax Software / Licenses: $334.24
I am a license CPA in state of WA and plan to keep it. It took a lot of blood, sweat and tears to pass this exam after graduation. I plan to launch my own business at some point. I spent $230 for my CPA renewal that is valid for three years. I also spent $104.24 for HR Block Software. There was a glitch while I'm buying the software and I mistakenly bought 2. I purchased the premium + business downloadable software. This let me file for 5 federal tax returns. I prepare taxes for our family. The software will let me file for (1) ours (2) my sisters (1) my brother and (1) my parents. Total comes to just a bit over $10 per tax filing. I've used HR block and Turbo tax before. I like HR Block than Turbotax. I like that I can actually see the forms in HR block. It also tends to be cheaper than Turbo tax.
Utilities (Electric / Gas and Sewer): $216.33
This month doesn't include water and garbage which is billed every 2 months. It is still fairly high because it was a cold January. We're also running the washer and dryer almost everyday since we are potty training MBP. He has a habit of pulling his diaper out while sleeping and he wakes up in the morning soaking wet.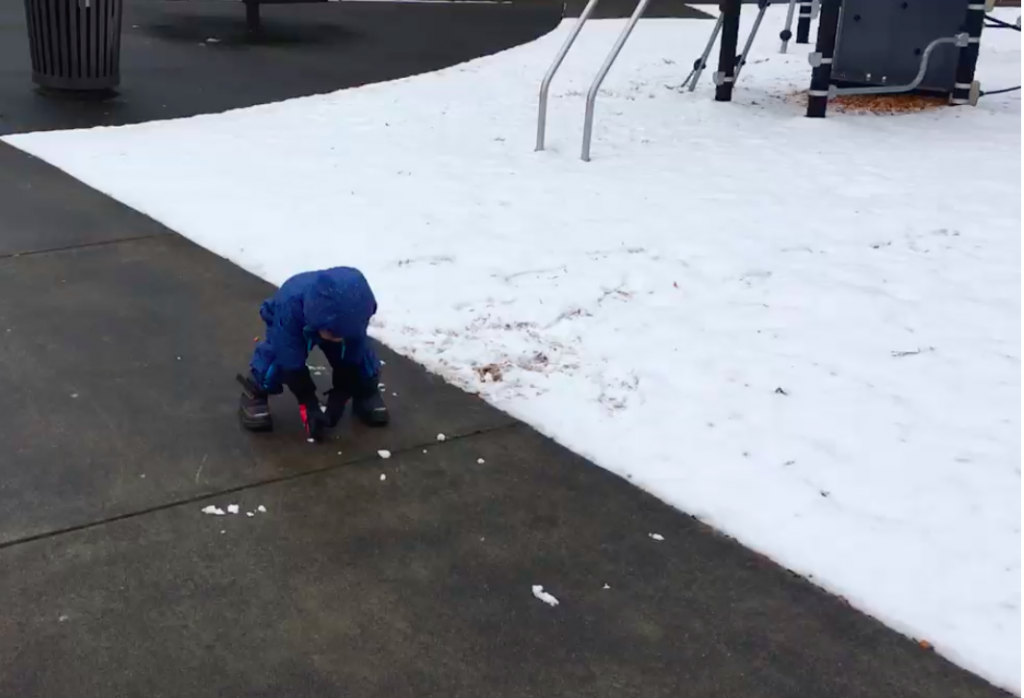 Baby Supplies: $176.82
Baby Boy #2 is due in 2.5 weeks. We bought an infant car seat since our last one that we got for free expired. I also got some adapters for our Uppababy stroller so we can use the bassinet and the seat at the same time.
The rest of the expenses are routine/ boring. Our YMCA membership wasn't canceled. I missed the cut off from last month. It finally canceled this month. This should be the last month with the gymexpenses. We bought some wipers for our Prius in Costco, dog food and other household supplies in Costco. Our internet is still around $50 and our mobile phones from Xfinity clocked in at only $11.93 this month for 2 lines.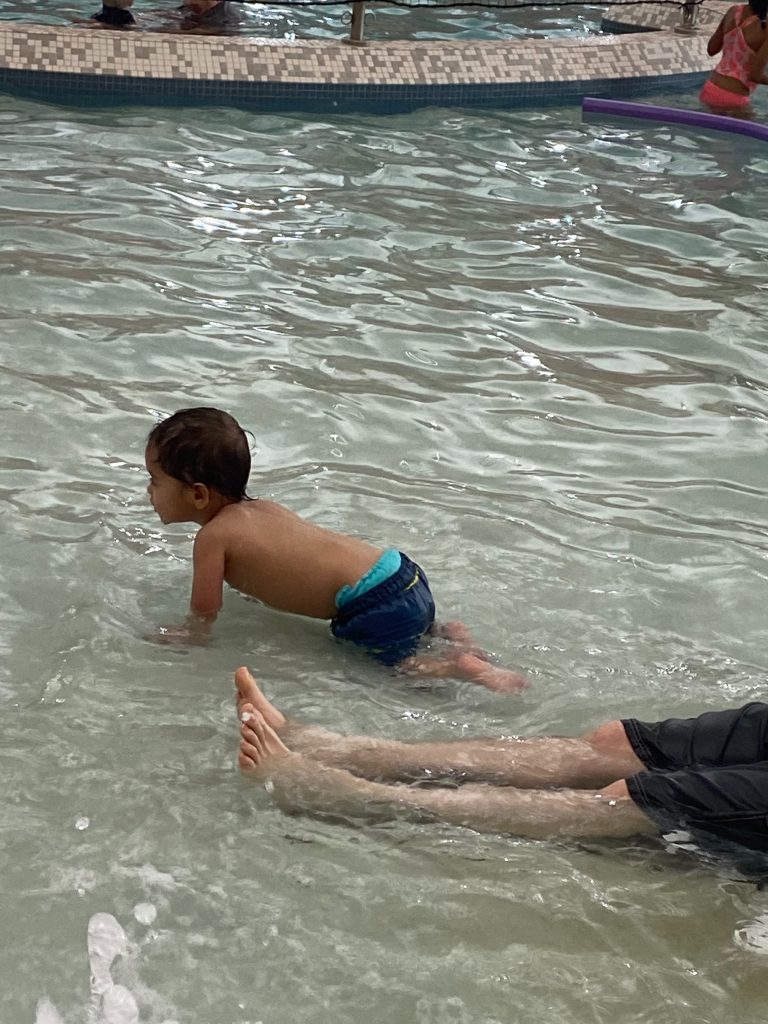 We don't optimized on all things. Items like "shopping" and even "household supplies" are somewhat unknown. We will keep an eye on it, but will not sweat it for now.
And here's our expenses for January 2020. How was the start of your 2020?
| Description | Amount | Comments |
| --- | --- | --- |
| Food | 641.73 | Groceries and Restaurants |
| 529 College Fund | 400 | |
| Business Services | 230 | CPA License renewal. Valid for the next 3 years |
| Utilities | 216.33 | Electric, Gas and Sewer |
| Baby Supplies | 176.82 | |
| Household Supplies | 121.04 | Toiletries and other items |
| Gym | 121 | Last Y membership |
| Gift | 117.12 | Gift for a wedding and random |
| Tax Software | 104.24 | |
| Auto | 78.95 | $60 for Gas and $18.95 for wipers |
| Pet Food & Supplies | 69.94 | Dog Food |
| HOA Dues | 68.25 | |
| Shopping | 54.02 | Not really sure. I think a shovel was included here |
| Internet | 49.95 | |
| Mobile Phone | 11.93 | Very cheap for 2 lines through Xfinity Mobile |
| Pharmacy | 9.61 | |
| Electronics & Software | 0.57 | |
| Grand Total | 2471.5 | |