It is still hard to believe that the first half of 2020 is over. It was the quickest and yet the slowest year at the same time. AHP is officially out of the newborn phase and we celebrated MBP's 3rd birthday in the middle of the pandemic.
Spending wise, in June we spent 1,812.03
Preview in new tab(opens in a new tab)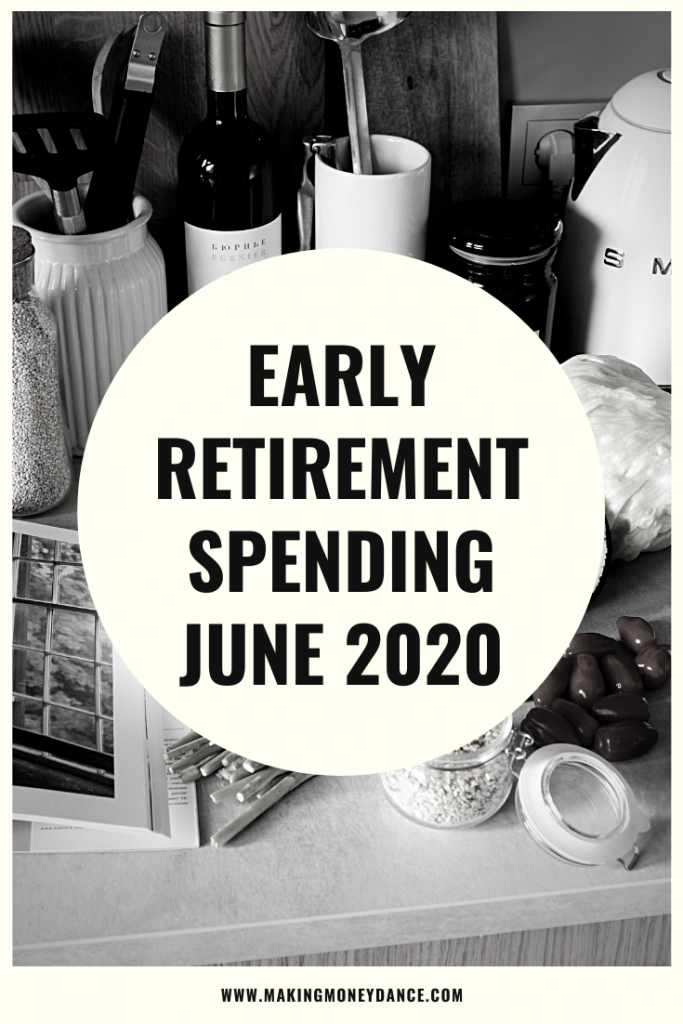 Groceries – $623.89
Groceries still top our spending. There are really no other way to spend money in quarantine aside from food. In June, we (I mean my husband, mostly) cooked everything we ate. We haven't had a chance to discover any new restaurants in the area to get some take outs. For those times that we did, pre COVID-19, we were disappointed, so it is fairly easy to just cook everything at home. We did spend quite a bit on groceries, majority of it spent at Costco and WINCO.
Household Supplies – $200.49
This category seems to be catch all for everything we needed to maintain the house. We bought a new lawnmower because the battery of our old lawnmower was no longer charging. We found some hacks to revive it but my husband doesn't think it will last. My husband bought one that plug in to the electric outlet. He seems to like it better even with the cord. We thought about buying a gas powered mower, but getting gas is just a hassle and the thought of keeping it in our garage scares me.
Utilities – $316.05
Utilities includes water, sewer, electric and gas. My husband says that our water bill is $40 higher this month since we turned on the sprinkler on our front yard. We are trying to revive the lawn and I guess $20/month is not so bad. I didn't recognize the trend since our water bill is lump to utilities. Electric and gas is $40 cheaper though since we are no longer using the heater.
Gifts – $125
The fundraising event for MBP's coop was canceled for the year because of COVID-19. Majority of the funds for his coop comes from this event. We decided to donate the cost of 2 tickets to the coop.
Birthday, Anniversary and Father's Day
We celebrated our 4th wedding anniversary this month and MBP's 3rd birthday. He was born a day after our anniversary. Mr. MMD got some flowers and we had a pretty low key celebration.
We invited my immediate family for MBP's birthday. This includes my parents, my grandmother and my 3 siblings. I made a rainbow cupcake, some rolls and bake chicken while my parents brought some Filipino food. It was a lovely day and our bellies were full. We had so much fun seeing MBP get so excited for his birthday. A week before his birthday, he was asking what day it was and keep on telling us that "today he is 2, but on Saturday he will be 3". It was hilarious and he was so happy blowing his birthday cake. I was a bit bummed since I thought that this is the first time that we can celebrate his birthday with his classmates, but he still had a lot of fun! He was really excited with all his gifts. Just shortly after, we visited the kids pediatrician for AHP's 4 month check up and MBP's 3 year check up. It's the only adventure out for the kids. We stayed home for the rest of the month, but enjoyed the sunny weather and the trails in our neighborhood.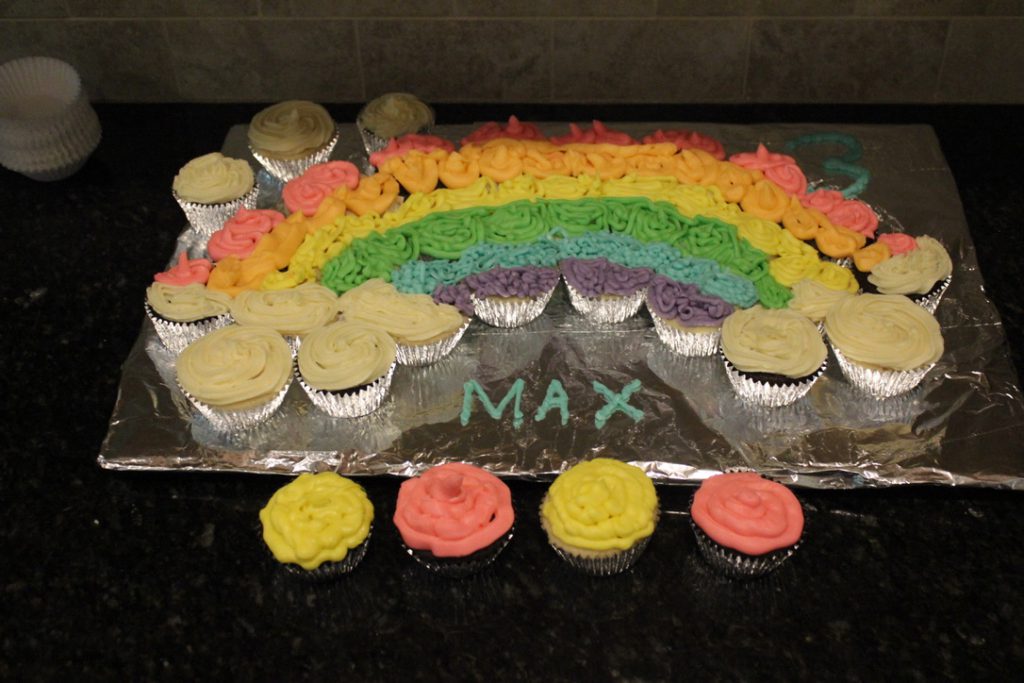 We also celebrated Father's day and just like other celebrations, it was very low key. MBP "made" a card and my husband cooked some pancake ~ the usual breakfast every Sunday.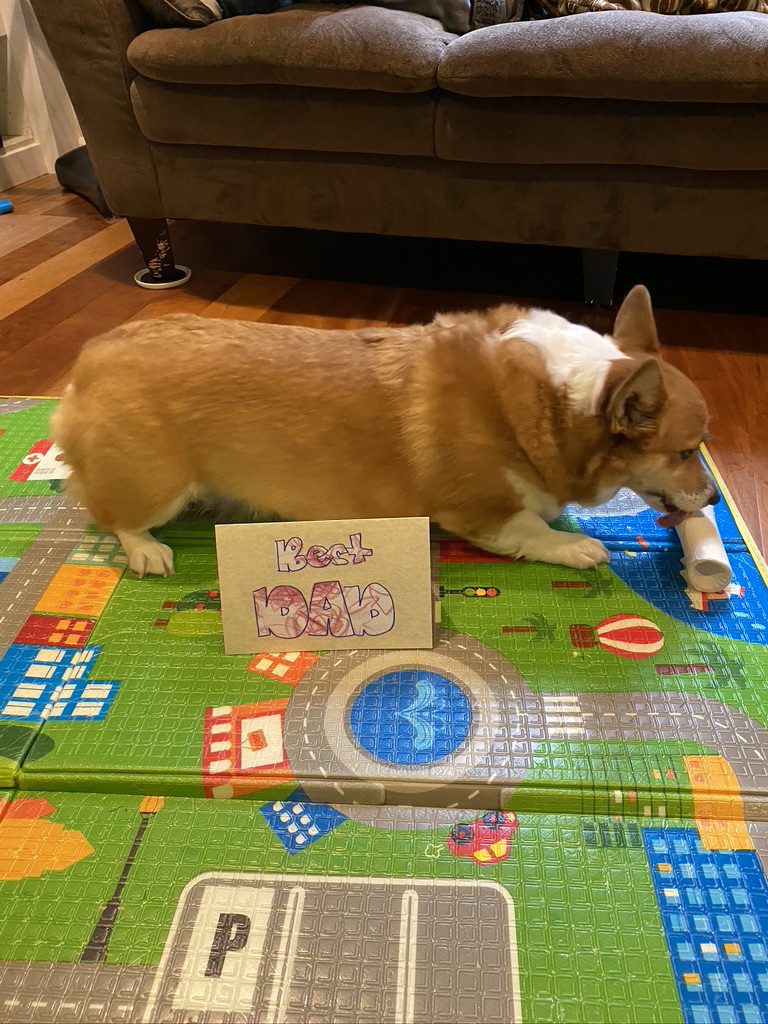 Here's a recap to our spending in 2020:
We're tracking under 40k if we assume that our expenses will just double through out the year. Holidays are always expensive though, and we still don't know if MBP's school will open for the year.
And here's the breakdown of our May expenses
| Description | Amount | Comments |
| --- | --- | --- |
| Groceries | 715.8 | A bit high for the month |
| Household Supplies | 200.49 | Our new lawnmower |
| 529 College Fund | 200 | |
| Utilities | 166.39 | Water and sewer |
| Gifts & Donations | 125 | Donation to MBP's coop |
| Electricity | 87.02 | |
| HOA Dues | 68.25 | |
| Garbage | 62.64 | This is for 2 months worth of garbage and recycling |
| Shopping | 52.39 | Rolling pin, portable fan and other stuff that I can't remember |
| Internet | 45 | |
| Alcohol & Bars | 19.11 | Some beer from Costco and from WINCO |
| Gas & Fuel | 17.71 | |
| Mobile Phone | 15.91 | 2 lines from Xfinity mobile |
| Amusement | 14.99 | Flowers for our anniversary |
| Clothing | 14.21 | Some clothes for the Mr. |
| Subscription | 6.55 | Monthly Prime Subscription |
| Electronics & Software | 0.57 | AWS monthly fee to host the blog |
| Grand Total | 1,812.03 | |