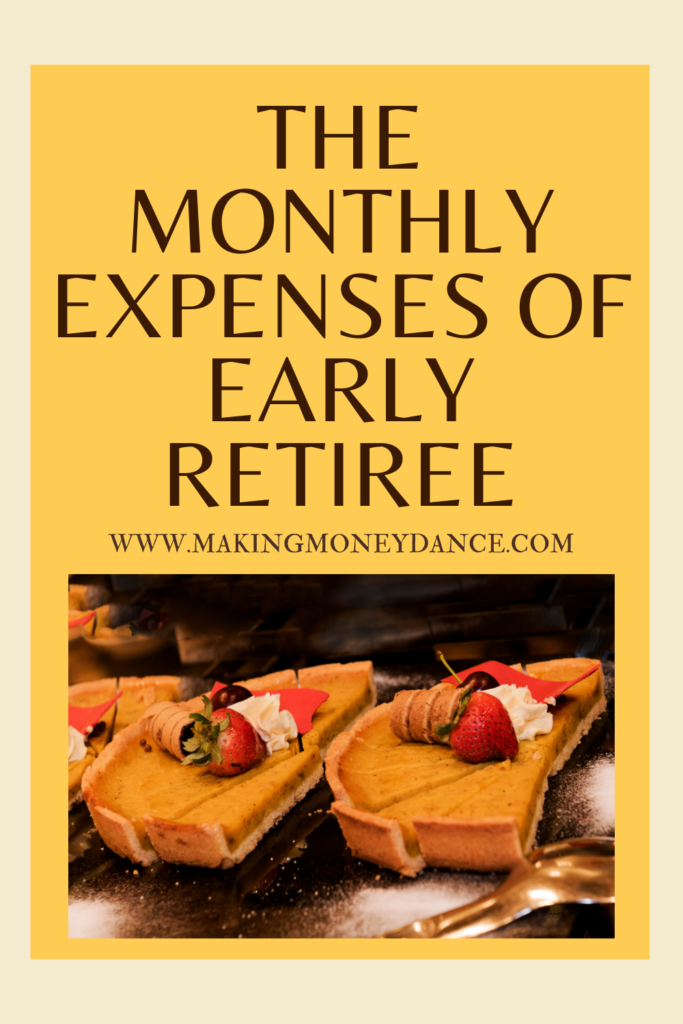 In November, we voted, celebrated the result of the election, celebrated Thanksgiving and hunkered down. I'm glad the election is over. I'm happy with the result but I did spent a lot of time refreshing my browser asking google for election result. We also had a small Thanksgiving celebration. Our initial plan is to have my family over, but with the COVID cases going up, we canceled it. Instead, we celebrated it as a family of four, watched Macy's Thanksgiving Parade on TV and had a whole chicken (because the Turkey we got is HUGE), mashed potatoes and pumpkin pie. Max had fun watching the parade, especially when Elmo showed up. Football was also on the background while cooking and feasting.
We spent $1,858.33 this November. Below are some notable items.
Food – $725.17
This is the most we spent on food for this year. We are still shopping in WINCO and Costco. I think we spent quite a bit on snack this month. I added a line item to separate the junk food we're buying. I need to stop going through a whole bag of Ruffles or Donuts or Toblerone. Yikes!
Furnishings $302.69
We definitely cranked up the heat this month I ordered 2 heaters for the boys' rooms so we can lower the heat for the whole house at night. Right now it is set to 68 degrees from 8AM – 7:30PM and 50 degrees for the rest of the night. The small electric heater seems to work out so far.
Christmas Lights
I bought 2 strands of LED Christmas lights to wrap around my tree. Last year, we didn't put up any lights on the tree, so I made sure to order one before Thanksgiving. Luckily it arrived just in time so we put up the tree after Thanksgiving. I like the lights except for the fact that it didn't come with a standard male/female connector so I can't connect my tree topper and have to connect it with an extension cord. It's ok for now, but it was annoying to see it. I might return it and buy a different led lights after Christmas when it is on sale. We decorated the tree with new to us ornaments from my Mom. Some of the ornaments are from the Philippines and I love seeing them on my tree.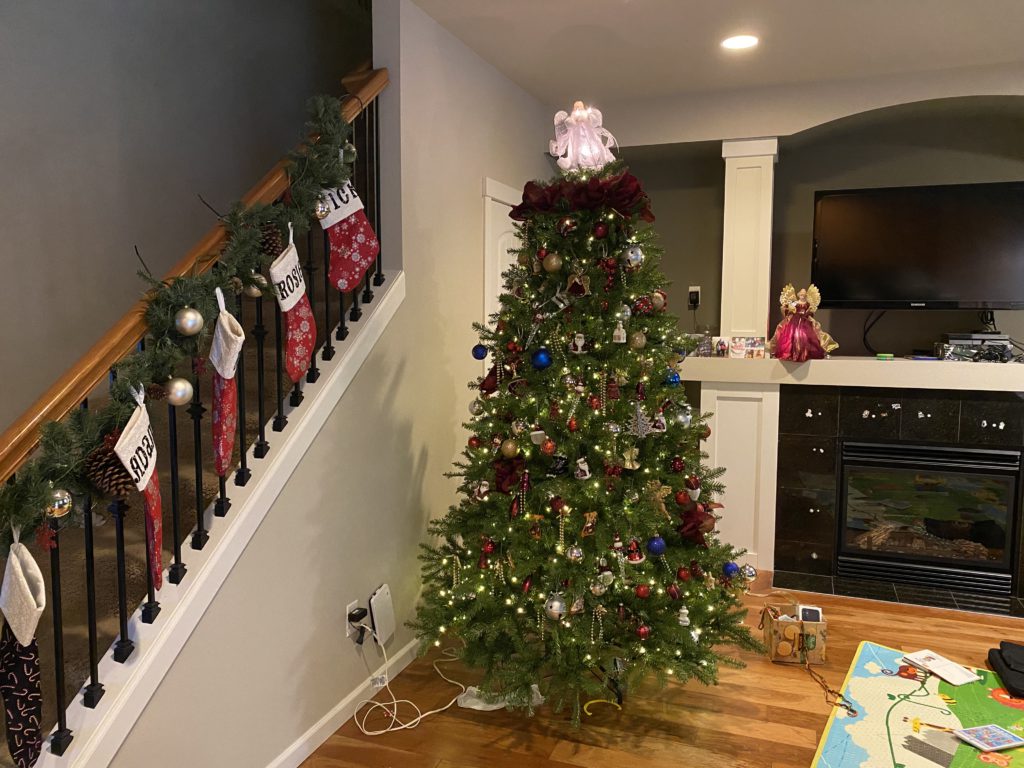 Baby Supplies – $71.89
I can't remember the last time we bought some diapers. MBP is still in Pull Ups at night and AHP is using disposables at night and cloth diaper during the day. A pack from Costco typically last us 6 months. I am really glad that we are using cloth diapers. Some folks were hoarding diapers and I know that there were instances that Costco was out of stock of diapers and diaper wipes. Cloth diaper for another win!
Christmas Cards – $44.79
I also successfully printed and mailed our Holiday Cards before the Holidays. Last year, I sent it after Christmas, so I made sure that I have enough time to get some photos taken, create the card and get it printed. My little sister came here last October just before it got too cold and we managed to get some decent family photos with both the boys and the dog actually smiling. We walked to the park on the end of our cul-de-sac and was able to snap some really good ones. I used Canva to create the card and printed 50 cards. I ordered these envelope separately through Amazon because it is cheaper and it looks a lot better. The card looked nice but not necessarily thick enough, even though I ordered the deluxe version.
Alright, so here are the line by line items.
| Description | Amount | Comments |
| --- | --- | --- |
| Groceries | 708.39 | The highest in the month, but we hve to eat, right? |
| Furnishings | 302.69 | 2 Heaters |
| 529 College Fund | 200.00 | |
| Baby Supplies | 71.89 | Diapers |
| Shopping | (63.56) | This is negative because I returned the rainboots I got from Amazon. It was too big. |
| Household Supplies | 79.22 | Probably toilet papers |
| Electric and Gas | 75.33 | |
| HOA Dues | 68.25 | |
| Sewer | 60.16 | |
| Clothing | 54.73 | Some clothes for Mr MMD |
| Internet | 45.00 | |
| Christmas Cards | 44.79 | |
| Pet Food & Supplies | 39.28 | Christmas presents for our fur baby |
| Business Services | 35.95 | I renewed my PTIN |
| Gas & Fuel | 34.88 | |
| Electronics & Software | 25.68 | Mr. MMD bought a new keyboard. It's more expensive than this but he was able to get some gift cards from Walmart |
| Toiletries | 25.10 | |
| Home Improvement | 17.48 | Not necessarily sure but it is an order from Amazon |
| Snacks | 16.78 | Junk foods. New line item that I will try to track |
| Mobile Phone | 16.29 | |
| Grand Total | 1,858.33 | |
| | | |
One more month for 2020. This year is definitely proving to be our floor in terms of spending. It's a weird year, overall, but we are safe, healthy and have a privilege to spend all our time with our kids and not worry about work.
How was your November?