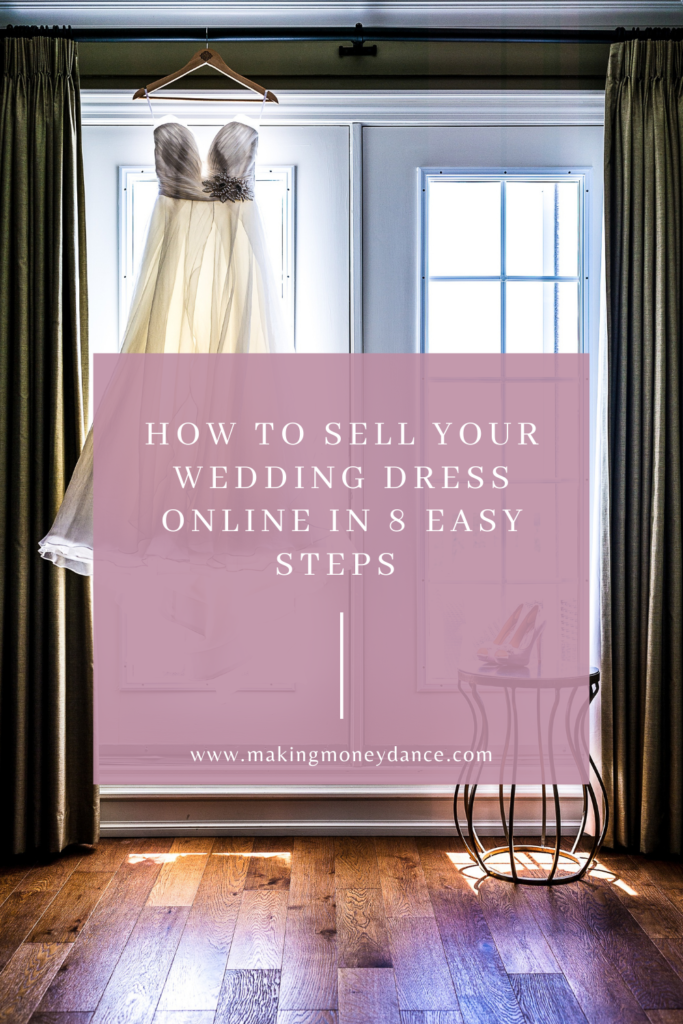 Are you looking to sell your wedding dress that are taking up a valuable retail space in your closet? Perhaps you want to see your dress shine again and use by another bride.
First, I want to mention that I bought a used wedding gown and paid more than 70 percent off the original price. I bought my gown for $436 including shipping. I then sold it for $270. I spent $15.69 to ship it and $30 to list it at preownedwedding dress. These are the 8 steps I used to sell my wedding dress online for more than 50% of what I paid for.
Step 1: Know your size the day of your wedding.
This is an important detail because you will use it when you list the gown. Measure yourself and take note of it before you go on a honeymoon so it's handy.
I listed mine as:
Bust: 32.5
Waist: 26
Hips: 37
Height: 5'6″
Step 2: Ask your photographer to take a photo of the gown by itself.
A professional image can add value to the actual price of the gown. Your photographer should be there during your prep and can take some photos before you put on your gown. Take some photo with yourself as well. Seeing it on a person can give buyers ideas or fit.
Include a stock photo of the gown, in addition to your own pictures. I started with the stock photo and then added my own.
Here are the pictures that I included in the listing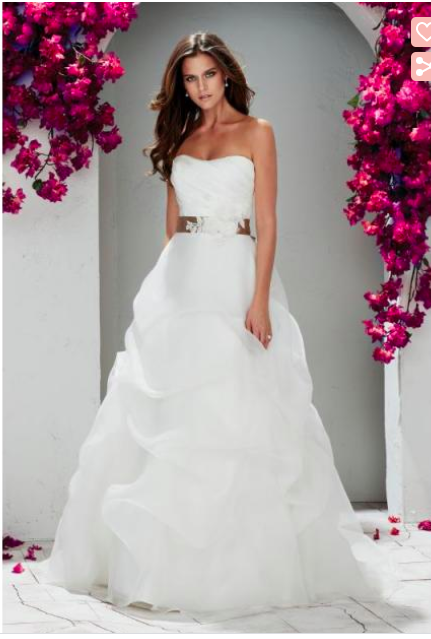 Step 3: Clean your gown, either professionally or yourself.
I personally put my wedding gown on a washer. You have to know the type of fabric of the gown. Majority of wedding gowns can handle a normal washer. Honestly, really, it can, unless the gown is silk.
For those that are scared, have it professionally dry clean. If you dry clean it, keep the receipt and make sure that you have it enclosed in a box.
Step 4: List it as soon as possible.
I mean really, after your wedding. Ok, maybe after you get back from your honeymoon. This can be hard for some. Who doesn't want to look at their wedding gowns and be reminded of their special day? But if you wait, you might find yourself staring at it in your closet 5 years later and the value of the gown DO NOT appreciate. You also have to look at the trends. Styles change and not a lot of brides wants a "vintage" gown.
Step 5: List as much information as you can.
This include the gown size, the street size you typically wear, your measurements when you wore the gown as noted on Step #1 and the location of the wedding. An outdoor wedding typically means the gown is dirtier. Include the designer, fabric and the style of the gown. 
I listed mine as:
Designer:Mikaella
Condition: Used
Color Family: Shades of White
Color: Diamond White
Year Purchased: 2013
Label size: 8
Step 6: Price it well.
I initially price my gown for $400. I searched through the site and it has a comparable price. I waited for about 6 months and I still don't have any leads.
I slash the price to $270 and I got 5 inquiries the same day. I sold the gown within a week. Be realistic on your price. Research other gowns similar to yours on the site and price it competitively.

Step 7: Considering Paying to Promote the gown.
I paid an additional $5 to promote the gown on preowned wedding dress. It's totally worth it because I received 5 leads in a week and sold my gown during the same week.
Step 8: Respond to All Inquiries Timely
Consider yourself in your customer's position. They are buying a dress that they will use on their most important day, unseen. They are also trying to save by buying a used wedding gown. Respond to their inquiries timely and be open to best offers.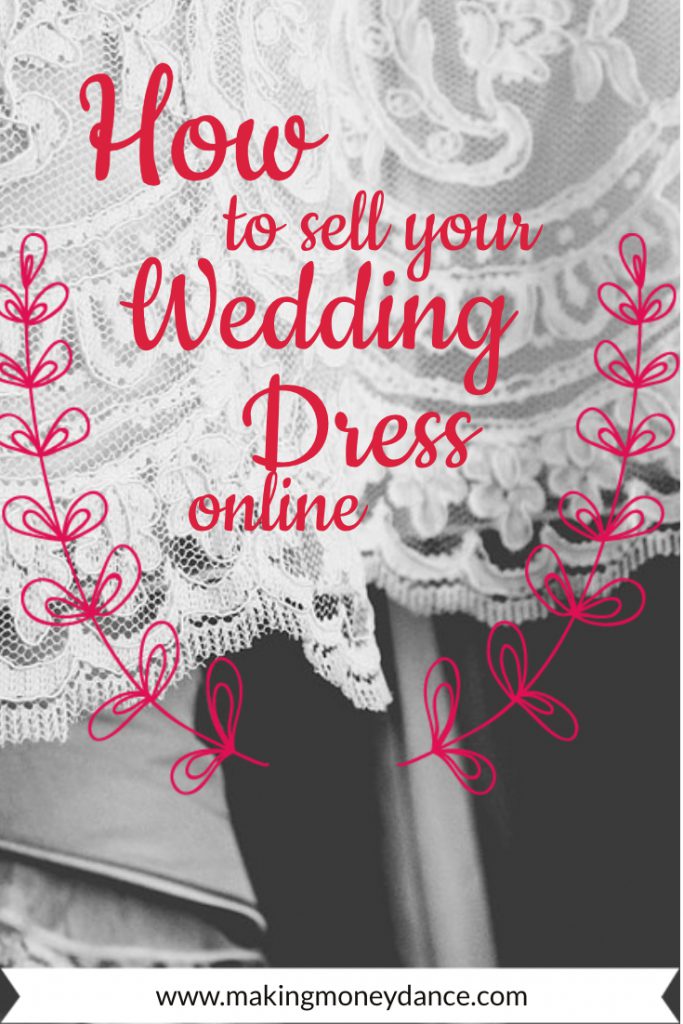 Where to sell your wedding dress?
I personally listed my wedding dress at preownedweddingdress.com and ebay.com, but you can choose a different sites. Keep in mind that these sites have fees and / or commission once the dress is sold.
I also see wedding dresses for sale at Facebook Marketplace, Craigslist and OfferUp. You can sell your dress locally and can give your customer a chance to "try" it on if you are willing. You can save some money on shipping and fees if you sell your dress locally.
Final Thoughts
Selling your wedding dress is great way to help other brides save money on their wedding budget. It gives your dress a chance to be love again and free up your closet space. This is a win-win situation for both buyer and seller.
Are you getting married? Where are you getting your wedding dress?