We wrapped up our Summer Adventures, visiting Southern California. We were there for 11 days, visiting Legoland, San Diego Safari, San Diego Zoo, Seaworld, the Aquarium and Belmont Park. Hurricane Hilary were there during our last days and our planned beach days were canceled. San Diego closed the public beaches during that time. We stayed in our hotel instead.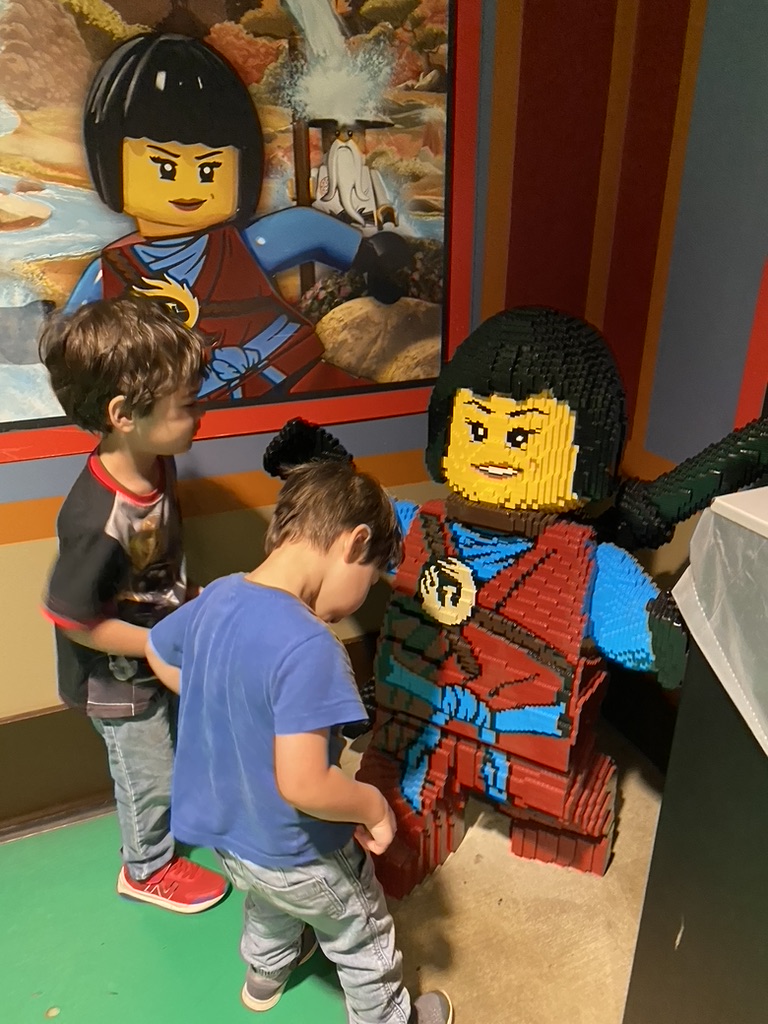 Back to school activities started once we were back home. MBP had quite a bit of friends meet ups with upcoming kindergarteners. There were donut days, sweet and treats days and cookies and milk days. It was fun meeting families in the neighborhood. After 4 years of living here, we are finally meeting getting to know our neighbors.
We continue to loosen up on spending. In August, we spent, $4,840.75. I'm just seeing this the first time too, so let's dissect our spending.
| CATEGORY | Spending |
| --- | --- |
| Travel | $1,452.00 |
| Food & Dining | $1,242.73 |
| Bills & Utilities | $519.78 |
| Home | $452.24 |
| Health & Fitness | $338.96 |
| Auto & Transport | $288.78 |
| Shopping | $274.18 |
| Kids | $184.62 |
| Pets | $77.32 |
| Personal Care | $8.41 |
| Fees & Charges | $1.73 |
| Total | $4,840.75 |
Travel – $1,452.00
This cost is associated with our travel to Southern California. Our flight tickets, 9 nights of hotel stays and car rental were paid with points. This is mainly for activities. First, I bought 2 adults and 2 kids 7 day San Diego Go City all inclusive pass. This pass let us visit Legoland 3 times, San Diego Safari, San Diego Zoo, Seaworld, Aquarium and Belmont Park all inclusive rides. I priced out these passes against the cost of individual tickets and it was about a couple of hundred cheaper even though we didn't visit a lot of places. We would have saved more if we added more activities, but the point is to have a relaxing trip. I bought the passes at Groupon for $1191.88.
We also bought 2 travel car seats at Walmart for $107.08. Our car seats were heavy and we didn't want to haul it all the way to San Diego. We did it on our last trip in Chicago and vow that we will not travel with those car seats again. We spent $94.01 for hotel parking and some ice cream in the hotel lobby. For these trips we stayed at 3 different hotels – a Hyatt Place, Hyatt House and Fairfield Inn Marriott. I redeemed my Ultimate Rewards from Chase to book the Hyatt hotels and spent $51.03 at Fairfield for one night before our departure. The Fairfield rate is a family member employee rate through my father. We also spent $8 for some knick knacks at Seaworld San Diego.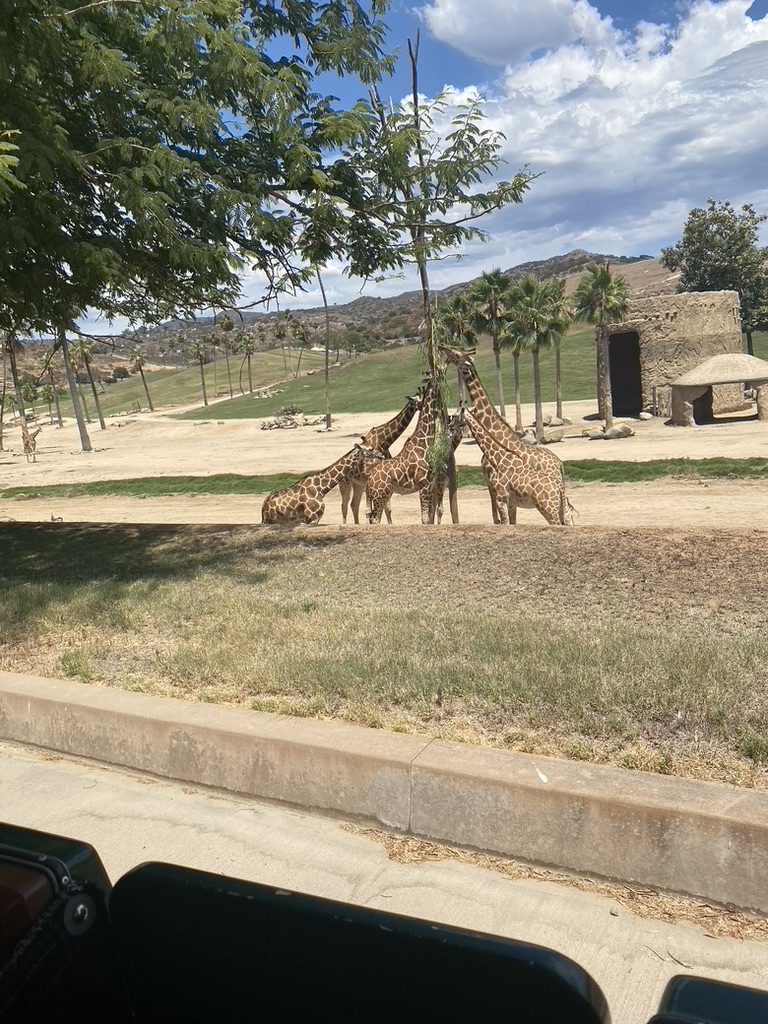 Food and Dining – $1,242.73
This is expectedly high since we ate out more while traveling. We still brought our rice cooker and made some dinner in the hotel. We did groceries and pack some lunches and snacks as much as we can. We spent $667.4 for groceries for the month. The restaurants that we visited were actually really good and I was very impressed. We spent $445.85 on restaurants and $129.48 on foods in the theme parks, fast food and trip to get frozen yogurt back here at home.
Utilities – $519.78
We spent $189.31 on electric and gas. This was for 2 billing cycles. Our garbage bill also charged me for 2 billing cycles and cost us $162.48. We now have a credit on our account. Sewer is flat at $66.46. Our water boll is $51.57. Internet is at $33 and our phone is back at $16.96.
Home – $452.24
This category will also continue to go up. We started a list of home projects. We will take our time, so the cost will not be one time. Majority of the work will also be a labor of love my Mr. MMD, so it shouldn't be that high. This month we spent $372.59 with 4 charges from Home Depot and 2 charges from Lowes and 2 charges from Amazon. Mr. MMD is almost done with putting the gravel in our yard for the foundation of our shed. It looks nice right now even without the shed. Our HOA is flat at $79.65
Health and Fitness – $338.96
Our health and dental insurance were $281.96. This was also for 2 billing cycles. I paid for a copay of $35 for an urgent care visit that happened last June.
Shopping – $274.18
We renewed our Costco membership for the year at $120. We are now an executive member. We shop there so often that we will get this back in terms of cash back for the year. My 20 year old hair dryer also stopped working. It just stopped heating up. I bought a CONAIR hair dryer from Amazon and cost $33.59. We spent $29.01 on household supplies, $29.01 for MBP's new Kirby backpack and lunchbox, $10.72 for a souvenir in San Diego Zoo and $7.65 for Amazon subscription.
Auto and Transport – $288.78
We spent $178.78 on gas, including gas to our rental car while we were in Southern California. Gas price there is comparable to Seattle. We also spent $110 on parking at the theme parks that we visited.
Kids – $184.62
Kids activities are $100 fro a visit to Chuck E Cheese and school supplies for MBP's Kindergarten. Diaper cost us $44.99. We also bought Super Mario Cart Game for $39.63.
Pets – $77.32
Our furbaby's food. She will also need to get her teeth clean and a tooth extract. So this category will be high next month.
Personal Care – $8.41
Kid's shampoo. How exciting!
Fees and Charges – $1.73
Fee for a credit card interest that I forgot to auto pay. Oh well.
The kids are now back to school. This is the first year that both of them are out of the house for a good half a day. It just started and AHP already caught a cold and had a fever. He missed 2 days of school on his first week. I'm really hoping the we don't get hit by a bug as frequently as last year. That said, with them being gone, we have more time to ourselves. I still don't know what it looks like but I'm looking forward to it.