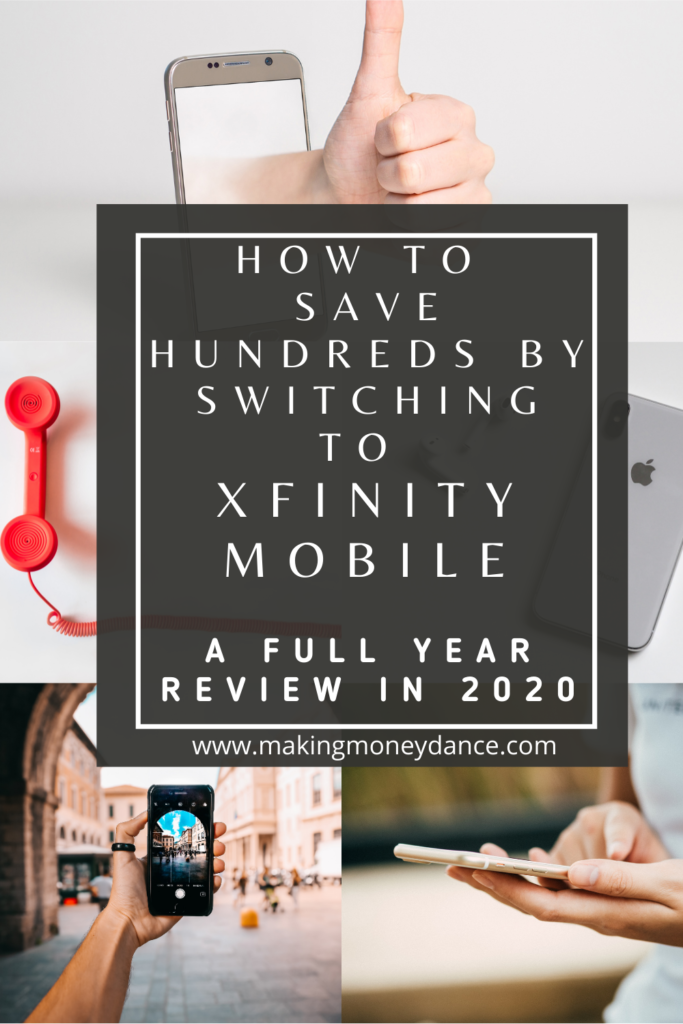 Note: This post contains affiliate link for Xfinity Mobile. This means that I may receive commissions if you purchase through my link at no cost to you. I will never recommend a product that I don't personally uses.
It has been more than a year since my husband and I switched our cell phone provider from T-Mobile to Xfinity Mobile. I posted my first review here after 4 months of usage, where we saved $345.53. This is my review of Xfinity Mobile, after more than a year of use. I can say that Xfinity Mobile is still a great choice for us. Our monthly bill for two lines ranged from $11.93 – $39.16 per month. We saved a total of $967.88 since we switched to Xfinity Mobile
What can we do with $967.88? Well, here are some ideas for fun.
We can buy 2 Iphone SE for $399 each. If you are still paying for your phone, you can pay for your iPhone outright. My husband and I both own our phones.
2 Plane tickets to the midwest or 1 plane ticket to Europe or Asia once this pandemic is over
Tickets to Disneyland, again once this pandemic is over
Annual Family Membership to our local zoo, again once this pandemic is over.
Or if we are being responsible
We can use that money to pay for one time expenses, like insurance or property taxes.
$967.88 cover the cost of MBP's preschool tuition.
Donate it to MBP's coop or our local foodbank
Or if we want to save more
Just for fun we can add this to our portfolio and buy 2 TSLA stocks for $418.32 or 8 AAPL stocks for $120.96
If we want to be boring and safe, we would buy 5 stocks of VTI for $173.5
This savings is not one time savings. It is an ongoing savings. I was using T-Mobile from 2012 – 2019. That is 7 years of spending more on a bill that could be $900 less. Granted, Xfinity Mobile launched in 2017. So for 2 years, I was paying $900 more every year for my phone bill. That is $1800. I knew about this program, but I was just lazy and thought that it is not worth my time. But guess what, my laziness could have caused me thousands because I would have stayed with T-mobile for another 7 years. Folks that is $6,775.16!! Believe me, reviewing your cell phone bill is worth your time.
T-Mobile vs Verizon vs Xfinity Mobile Cost
| Month | T-Mobile Cost | Verizon Cost | Xfinity Mobile Cost | GB Used |
| --- | --- | --- | --- | --- |
| Aug-20 | 67.96 | 80 | 16.28 | 0.24 |
| Jul-20 | 67.96 | 80 | 15.92 | 0.13 |
| Jun-20 | 67.96 | 80 | 15.91 | 0.1 |
| May-20 | 67.96 | 80 | 15.91 | 0.03 |
| Apr-20 | 67.96 | 80 | 15.97 | 0.86 |
| Mar-20 | 67.96 | 80 | 15.97 | 1.03 |
| Feb-20 | 67.96 | 80 | 15.97 | 0.91 |
| Jan-20 | 67.96 | 80 | 16.12 | 0.92 |
| Dec-19 | 67.96 | 80 | 11.93 | 0.68 |
| Nov-19 | 67.96 | 80 | 16.71 | 0.83 |
| Oct-19 | 67.96 | 80 | 18.24 | 0.83 |
| Sep-19 | 67.96 | 80 | 18.24 | 0.78 |
| Aug-19 | 67.96 | 80 | 18.24 | 0.77 |
| Jul-19 | 67.96 | 80 | 29.75 | 1.34 |
| Jun-19 | 67.96 | 80 | 39.16 | 2.64 |
| May-19 | 67.96 | 80 | 39.16 | 2.34 |
| Total | 1,087.36 | 1,280.00 | 319.48 | |
Total Savings from Verizon: $960.52
Total Savings from T-Mobile: $767.88
One Time Promotion Deal: $200
If you are not convince yet, here are some comparison of the current cost from T-Mobile and Verizon. Previously, we were using T-Mobile pay as you go plan. This plan gave us unlimited data, unlimited text and 100 minutes. We were fairly happy with them, until we moved out of Seattle. T-Mobile didn't give good coverage in our neighborhood. Verizon owns a new tower in our neighborhood and has been recommended by our neighbors, but they are pricey. Verizon's cheapest plan for the amount of data we used cost $80/month for 2 lines. This is advertise and most likely do not include taxes and fees. As you can see from above, we rarely go over 1GB/month for 2 lines. The lockdown didn't changed our usage either. Before the lockdown, we used Xfinity Hotspot whenever we go out. At home, we were always just on wifi.
What is Xfinity Mobile?
Xfinity Mobile is a Mobile Virtual Network Operators (MVNO) operated through Verizon Networks. What is MVNO?
Per Wikipedia "A mobile virtual network operator (MVNO) is a wireless communications services provider that does not own the wireless network infrastructure over which it provides services to its customers. A MVNO enters into a business agreement with a mobile network operator to obtain bulk access to network services at wholesale rates, then sets retail prices independently.[1]"
So this means that if you are an Xfinity Mobile customer, you are using the Verizon infrastructure.
Xfinity Mobile Coverage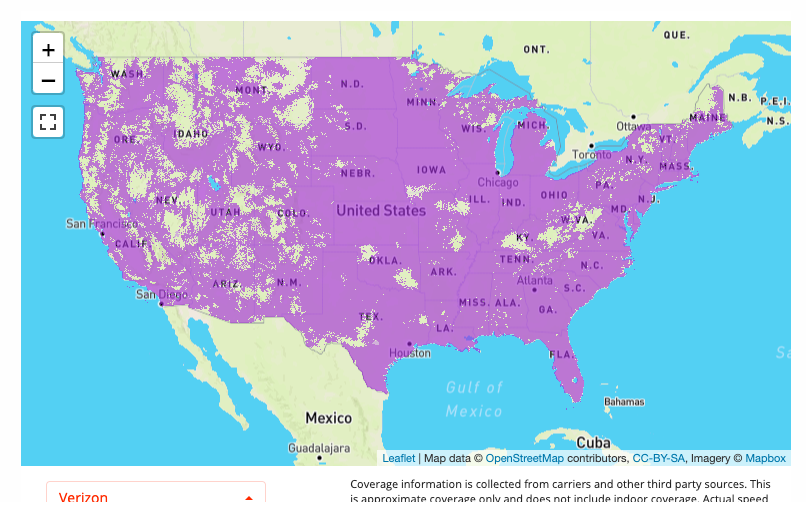 We are lucky here because Xfinity Mobile has a great coverage because it uses Verizon Infrastructure. Verizon tops the Mobile Coverage competition from reviews.org covering 70% wireless 4G coverage, followed by AT&T with 68% 4G coverage and T-Mobile with 62% coverage.
In addition, there are also hotspots that boost this coverage up. We used this hotspot many times. In the mall parking lot, while waiting for the mall to open, I was on hotspot. Clinic visit during my pregnancy, I was on hotspot. Shopping at Costco, I was on hotspot.
Personally, I never had any issues with coverage.
Will YOU Save Money From Xfinity Mobile?
Probably. You need to know the amount of data your family uses every month. You can easily see your data usage from your previous cell phone bill. If your usage is under 2GB, you can save a lot of money from Xfinity Mobile. If you are using more than 3G, the Xfinity Unlimited Plan might be the right option for you.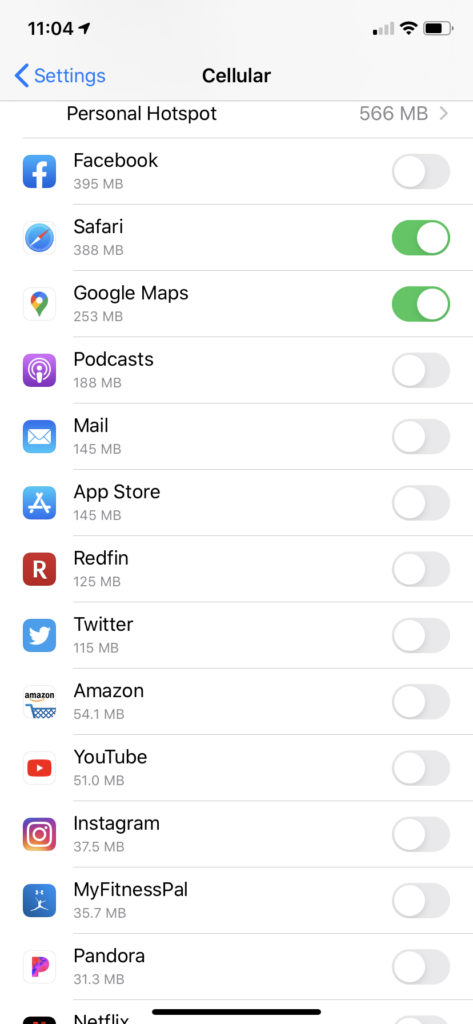 You can also audit your data usage on your phone and select the apps that can use cellular data. Safari and Google Maps are the only maps that I opt in for cellular data usage. This means that I cannot check Facebook, Instagram or Twitter if I'm not on wifi or Xfinity Hotspot.
If you have Xfinity Internet and are working from home due to the pandemic, this is the best time to switch. Your phone should be automatically connected to your home wifi and uses that majority of the time. Your data usage should be coming from your wifi.
What do you need?
You need to be an Xfinity Customer
I've been an Xfinity Customer since 2009. I don't have a choice. Xfinity is the only decent internet provider in our area. Fortunately, I never paid more than $60/month for Internet. I just call every year and they give me their best rate for Internet. Currently, I'm paying $45/month with download speed up to 100 Mbps. It takes 30 minutes per year, and I never got turned down!
You need to be out of contract from your current provider
I was on a prepaid plan, so I never had an issue with this. I know that some plans have a 24 month contract period, especially if you buy your phone from the provider. Check your contract if you can get out of it early without a penalty.
You need to own a phone that is compatible with Xfinity Mobile
Your device needs to be compatible with Xfinity mobile if you are bringing your own device. Currently Xfinity accepts iPhone, Pixel and Galaxy phone. They run some promotions so be sure to check it. When we signed up, we received $200 Visa Gift Card by switching and bringing our own device. Additionally, you need an unlock phone. You can unlock your by calling your provider. You can also purchase your phone in Xfinity Mobile if you are in the hunt of a new phone.
Moving to Xfinity Mobile
I went in person to an Xfinity Mobile store during lunch time. It was quick and easy. The associates did everything for me. He ported my number to Xfinity. For my husband, we ordered the SIM card and called T-Mobile, then Xfinity Mobile. It was easy.
What's the catch?
I cannot see any disadvantage of switching to Xfnity Mobile. I tried to look hard but it really works well for our family. In fact, I should have switch to Xfinity Mobile even pre-retirement since we are always on wifi even in the office. Unfortunately, I didn't look at our data usage and was attracted to "Unlimited data" plan. I will refer you to some Reddit discussions since I cannot personally find and cons. According to Reddit thread, Xfinity Mobile customers get deprioritzed over Verizon customers. Also, if you are on Xfinity Mobile Unlimited Plan, you get throttles at 600Kbps from the start. G.E Miller from 20somethingfinance.com also published his review of Xfinity Mobile.
Do you use Xfinity Mobile? What are your thoughts?