November is prematurity awareness month. According to March For Dimes "the preterm birth rate in the United States has worsened for a third year, rising to 9.93 percent in 2017. Premature birth and its complications are the largest contributors to infant death in this country and globally."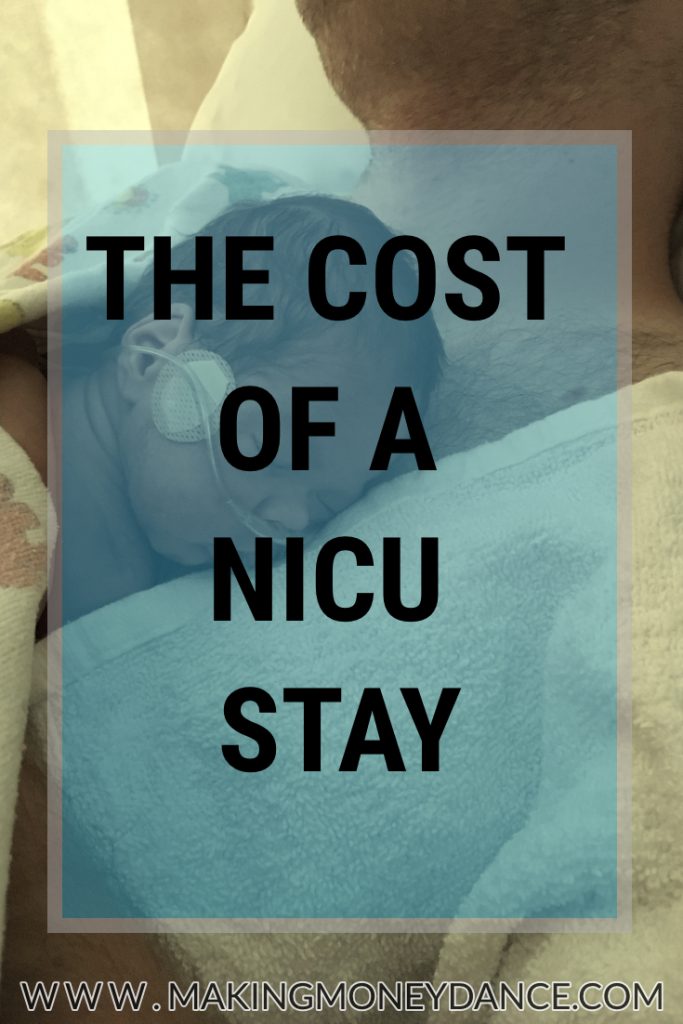 MBP was born prematurely at 28 weeks and 5 days. Every parent will never forget the day that their kid was born. I will never forget that day and the 74 days in NICU after that.
I'm not going to discuss the emotional trauma that every parent that step in the NICU get – that warrants an entire separate post. I'm going to discussed about the financial implication of a NICU stay.
Direct Medical Cost
We were fortunate to have a great insurance that covered the entire cost of MBP's stay and the post care that he needed a year after. In WA state, a child is eligible of medicaid regardless of parent's income if his/her hospital stay exceeds 30 consecutive days. MBP received Medicaid as a secondary insurance. That said, the payment billed on Medicaid is very minimal since I reached my deductible when I gave birth.
The total claims for MBP's first year of medical expenses is $1,050,098.31. Yes, IT IS OVER A MILLION. It is not a typo. His primary insurance paid $352,293.52 and Medicaid paid $693.89. These are for 195 total claims that was processed.
Insurance gets massive discounts on these claims. This is the time that I'm so grateful to my former employer for providing good health coverage. My insurance even called me after MBP was discharged just to check on him and ensure that we are getting the care we needed.
Indirect Expenses
There are other costs associated to NICU stay other than the actual medical expenses. Funny that we actually spent more on them than the direct medical expenses.
Lodging – Some families don't live close to the hospital. We were lucky to live in a state that has a Level 4 NICU. I was lucky to deliver my kid in the same hospital and don't need to fly him from other states. I know other families that have to deal with it.
Transportation – We paid $200/month for monthly parking. The hospital is close to downtown Seattle. When you're dealing with a NICU stay, finding parking is the least you care about. We were also in an out during the day, delivering the milk that I pumped. We paid $600 in total since MBP was in the NICU for 2.5 months. It's funny that we pay more for parking than the actual medical cost since it was covered by Medicaid.
Food / Eating out – I didn't even track this, but I know we had a lot of take outs. I went back to work a couple of weeks after giving birth to save my maternity leave once MBP is discharge. There's just no time to prep food, between pumping, working, driving in and out of the hospital and a lot and lots and lots of crying.
Healthcare is Important for Early Retiree
We can talk about probability. Statistically, 90% of pregnant women will have a full term pregnancy. They will never have to worry about the high cost of a NICU stay. But if you're one of the minority group in the 10%, you are out of luck. I talked about Medicaid kicking in after 30 days. Some parents in the hospital actually wants this to happen just so they can afford healthcare. The claims of MBP's first 30 days, just for the hospital stay is abut $200K. My overall out of pocket expense was $4k at the time and I paid less than that because MBP's secondary insurance kicked in.