We celebrated 2 birthdays in February. It was my grandmother's birthday and AHP's birthday. We've been really good at low key celebrations with just the immediate family. We also went to a drive by birthday parade for one of MBP's classmate. She turned 4 and was so cute about it.
There was also Valentines Day. This year we cut out rainbow colored heart shaped and wrote letters to the kids. We stick it outside their doors for a whole week before Valentines Day. MBP really loves it.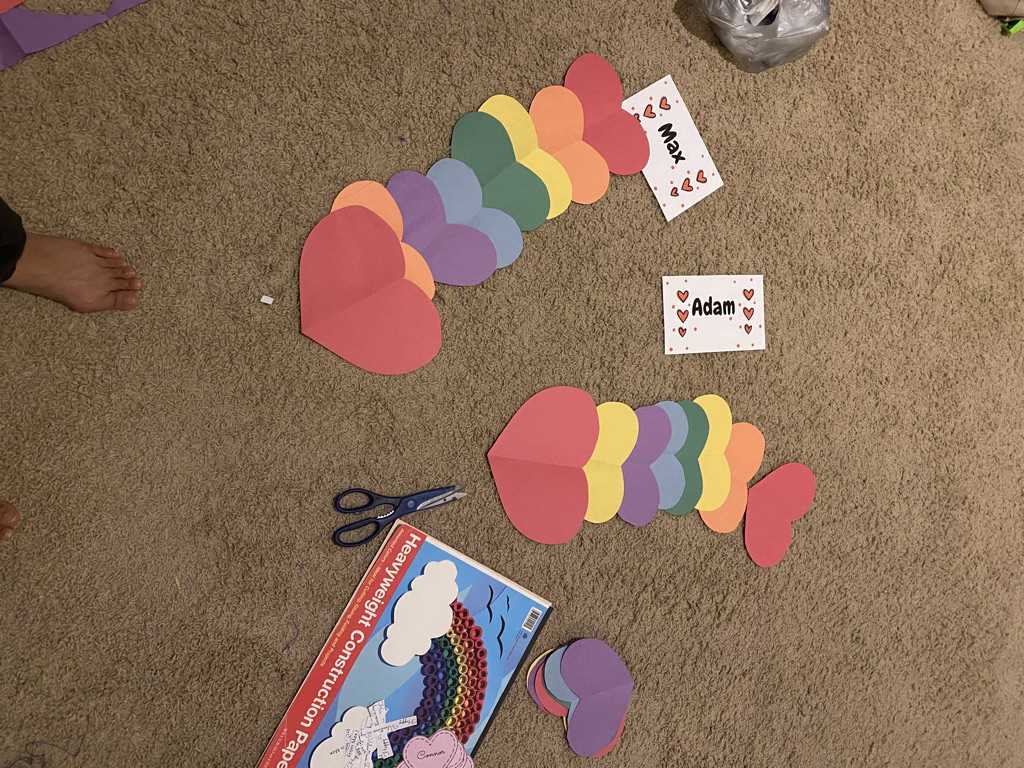 We also enjoyed playing with a LOT of snow this month. MBP got really into and even AHP joined in. I have to remind myself of the great fortune we have to own time and be able to play with the kids during snow whatever day it is and of course not having to worry about work. There were many snowman and snow angel involve.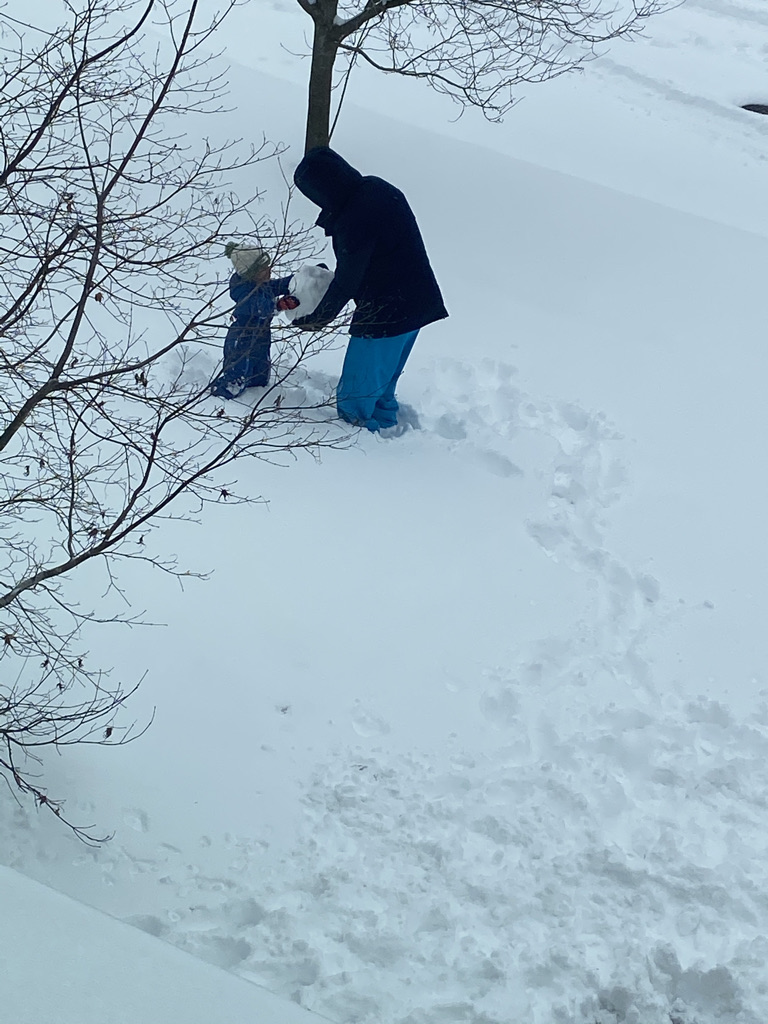 Spending
We spent $2,480.01 this month.
Healthcare is our biggest expense, similar to last month and clocked in at $633.41. Mr. MMD visited the dentist for cleaning. We do not have dental insurance and Mr. MMD paid $140 for x-rays, exams and cleaning. It is still cheaper than paying for dental insurance. Health care premium is also cheaper because apparently the kids are still under Apple Care, and we over pay last month.
We spent $633.41 on food. We ordered buckets of chicken from KFC for AHP's birthday and ordered a Costco sheet cake. The sheet cake was huge and delicious!
Utilities were high this month at $397.11. It was not unexpected since some of these utilities get paid every other month. This month, we did pay for all of them.
We still contributed $200 for MBP's 529 plan and paid the registration fee for next year's preschool of $60.
We bought two set of tires for our Prius. We only have one car and need to make sure that it is on top shape.
The rest are under $100 and are pretty straight forward below.
| Categories | Amount | Comment |
| --- | --- | --- |
| Health Insurance | 539.82 | |
| Dentist | 140.00 | |
| Groceries | 560.68 | |
| Fast Food | 47.15 | |
| Alcohol & Bars | 19.99 | |
| Junk Food | 5.59 | Junk food is lower than last month. Yay! |
| Electric and Gas | 153.41 | |
| Water | 89.77 | |
| Garbage | 75.21 | |
| Sewer | 62.41 | |
| Mobile Phone | 16.31 | |
| 529 College Fund | 200.00 | |
| Preschool Tuition | 60.00 | |
| Auto & Transport | 235.36 | 2 Tires for our Prius |
| Gas & Fuel | 18.50 | |
| Service & Parts | 2.00 | |
| Clothing | 98.34 | 4 new pants for Mr. MMD |
| HOA Dues | 73.00 | |
| Toiletries | 33.00 | |
| Pet Food & Supplies | 26.00 | Doggie bag from Amazon |
| Personal Care | 16.92 | |
| Subscription | 6.55 | Prime Subscription |
| | 2,480.01 | |