We spent most of June sick. Our household got hit by this bug that started with MBP, passed on to AHP and to me. Luckily my husband didn't get it. It wasn't a typical cold because mine lasted about 3 weeks. We visited urgent care 3 times with 1 visit to virtual urgent care. I'm finally just getting better. We skipped our first and only last camping trip reservation this summer because we were sick.
Fortunately, we were still able to celebrate some milestones. MBP turned 6. We postponed his birthday party because he was sick. We were grateful that his friends were still able to come over.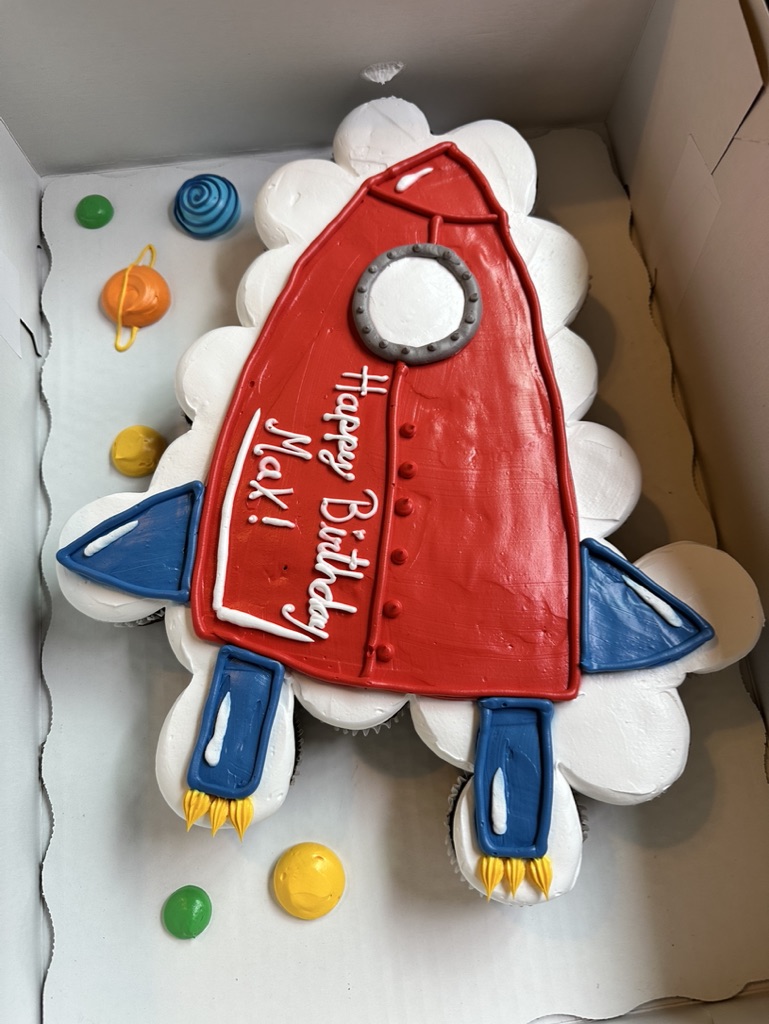 MBP also graduated preschool. He will start kindergarten in September and AHP will attend the same school for Pre-k.
We also celebrated our 7 year anniversary. I tend to forget this because it is a day before MBP's birthday and I'm busy preparing for that. Mr. MMD, though, is always on top of it.
Summer events also started. We celebrated Rubharb Days in our small town. We also took the boys to their first ever baseball game. The Mariners lost, but we still had a good time.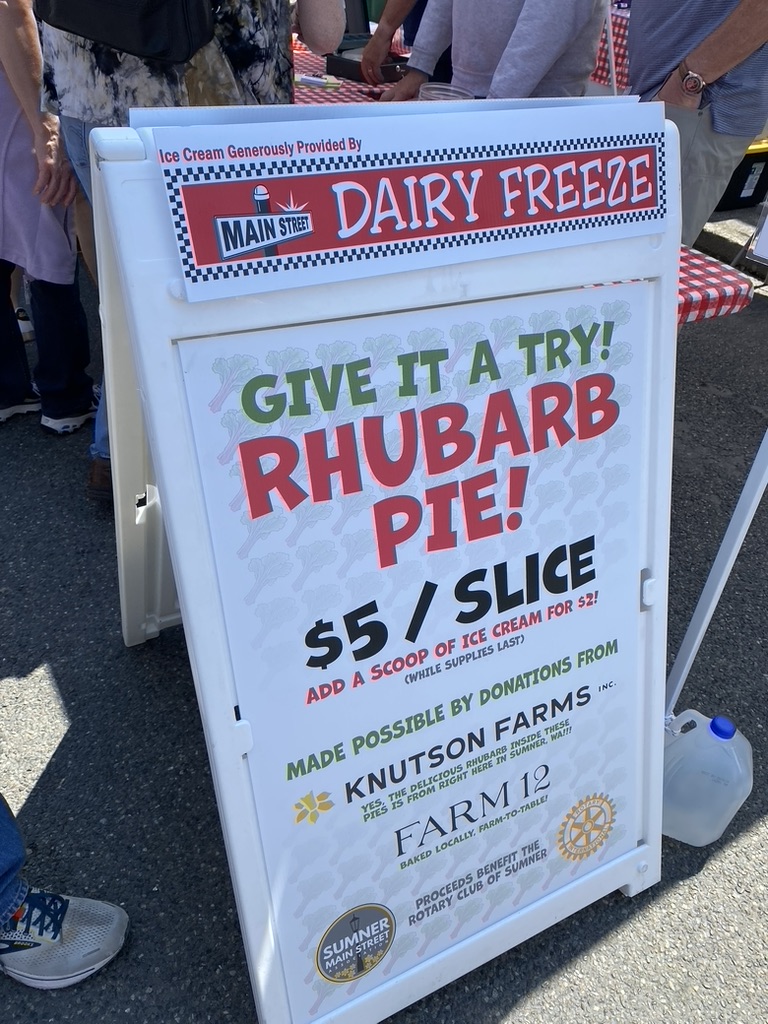 Our total expenses for the month is $6,300.13. We are living it up here. Let's see where that money went.
| CATEGORY | Spending |
| --- | --- |
| Auto & Transport | $1,404.54 |
| Food & Dining | $1,111.77 |
| Shopping | $865.12 |
| Kids | $755.23 |
| Home | $537.72 |
| Health & Fitness | $508.57 |
| Bills & Utilities | $468.66 |
| Gifts & Donations | $150.00 |
| Entertainment | $141.12 |
| Personal Care | $140.35 |
| Fees & Charges | $95.00 |
| Pets | $77.25 |
| Travel | $44.80 |
| Total | $6,300.13 |
Auto and Transport – $1,404.54
The air conditioning of our 13 years old Toyota Prius went out. The Prius is our everyday car and it is summer here. Midas charged us $1,229.29 for the service and parts. We spent $156.25 on fuel and $19 for a train ride to Seattle to see the Mariner's game. The train ride worked out really well. The kids rode free with paying adults and no one has to drive to the city, deal with traffic and pay for parking.
Food and Dining – $1,111.77
We were sick most of June so there are quite a bit of grocery run for food that we can eat (ie chicken noodle soup). Our groceries total $944.17. We spent the rest on eating out. We ate out twice, one at our local restaurant for Rubharb Fest and we had lunch before the Mariner's game and had ice cream during the game. Mr. MMD also met up with our friend one time for a drink.
Shopping – $865.12
The big chunk is Mr. MMD's new hockey skates for $466.29. He finally replaced his 10+ years old hockey skates! We spent $147.15 for miscellaneous shopping. I also replaced the batteries of my 4 year old iPhone for $97.99. It is finally charging at 100%. Hopefully, it last for another 4 years. I also bought 3 books from our local bookstore for $43.73. We usually visit that bookstore every summer during Rhubarb Days. I made a rule to myself that if I ever buy a book, I will try to buy it at our local bookstore first before ordering it at Amazon. I usually borrow books from the library, but the one I want has a long waitlist and it was for my bookclub. The boys picked a book for themselves as well. The rest are household supplies, shopping and our prime subscription.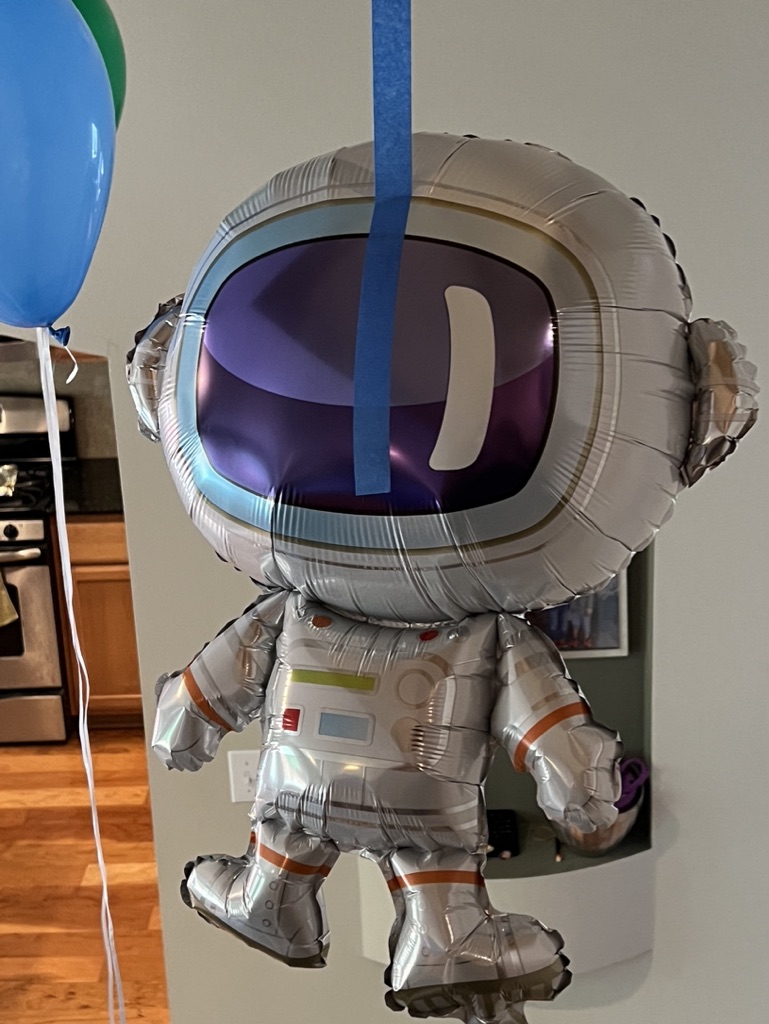 Kids – $755.23
We bought MBP a Nintendo Switch for his 6th birthday. We also bought him a game "Kirby the Forgotten Land". Total for both were $346.78. MBP is really into it. AHP is a little too young, but do try to play it as well. We paid our last preschool tuition for the year for MBP for $294. I spent $92.58 for party supplies for MBP's birthday party. We also bought a Frida Baby for AHP for 21.87. He was NOT into it!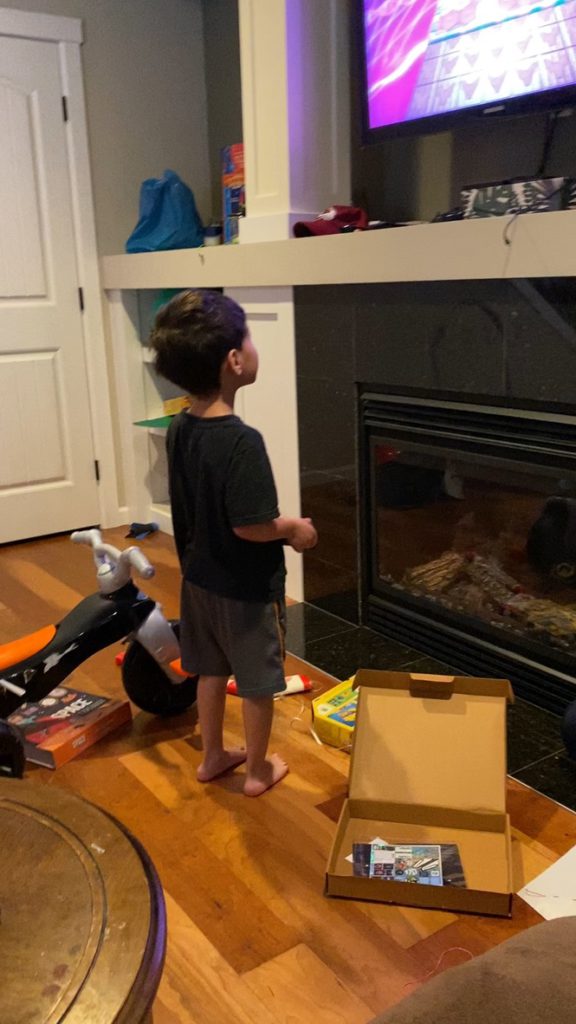 Home – $537.72
Our neighbor repaired his fenced and decided to repair the side shared with ours. It was $400. My initial intuition was that it was too high, but I will not really argue with that. Mr. MMD and I decided to go ahead and be a good neighbor and pay it. We also pay $37.5 to dump some wood for recycling. Our HOA was $79.65 and we bought more light bulbs at Amazon for $20.57
Health and Fitness – $508.57
I had my bi-annual eye check and purchased an annual contact lenses for $195.97. Our monthly membership at the YMCA is consistent at $154. The boys are on swim lessons from M-Th for the past 2 weeks. We really get a lot from our membership. Mr. MMD paid for his hockey league for the season at $117.2. We also paid for our dental insurance at $41.4. I used our rewards from our health insurance provider to pay for our July health insurance, so it wasn't here this month.
Bills and Utilities – $468.66
We paid $208.6 for our electric and gas. We continue to pay extra to get a "green" energy source from our utility provider. We do this because we can. Our garbage were $75.38. Sewer was consistent at $66.46. We paid $52.82 for our mobile phone. We about 4gb of data. We paid $45.4 for water and $20 for internet.
Gifts and Donation – $150
We got 3 $50 Target gift card for MBP's teachers.
Entertainment – $141.12
MBP's game was categorized here for $65.63. Our baseball tickets from Costco were $39.99 for 4 tickets. It was cheap seats, but MBP enjoyed it. We also watched the new Pixar Movie, "Elemental" and paid #25 for 3 tickets and big bucket of popcorn. Regal Crown has $5 movie ticket every Tuesday. This was MBP's 3rd movie and AHP's 2nd. AHP was able to seat down longer but I still have to go out with him and walk / run the hallway back and forth. I also paid $10 for a meetup membership. It charged me twice, but I let it go.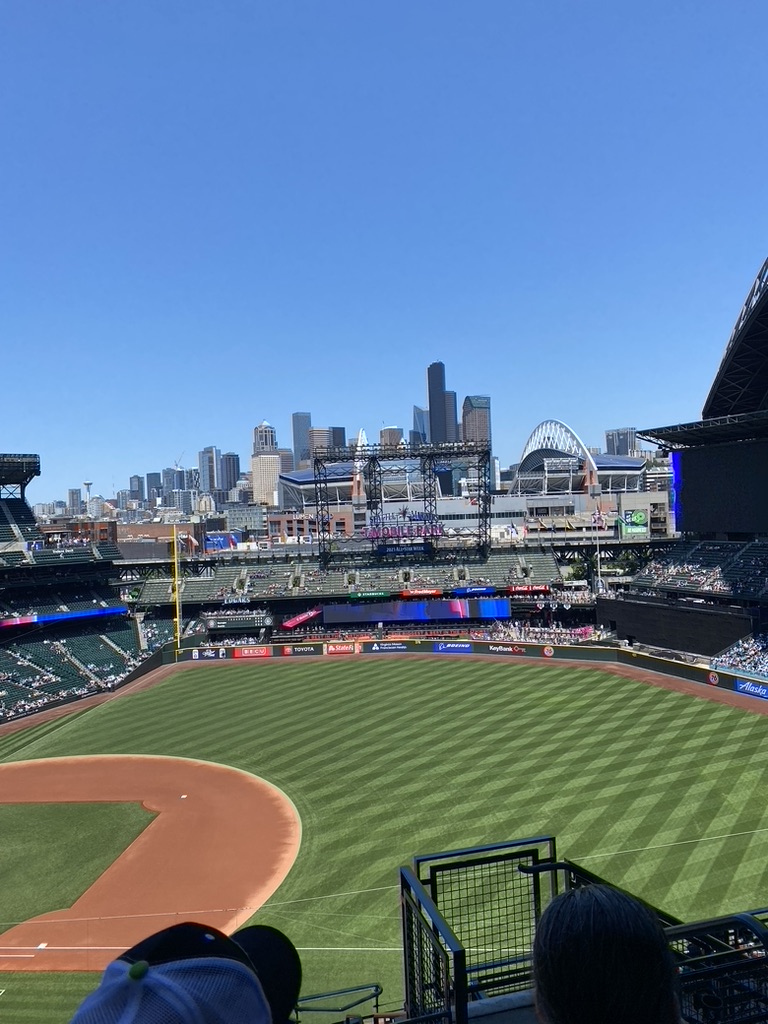 Fees & Charges – $95
Mr. MMD's annual credit card fees for Chase Sapphire Preferred. We will keep this card because we get a lot of value from it.
Pets – $77.25
Our furbabby's dog food from Chewy.
Travel – $44.8
4 round trip tickets to San Diego this August.