In May we spent, $2,059.62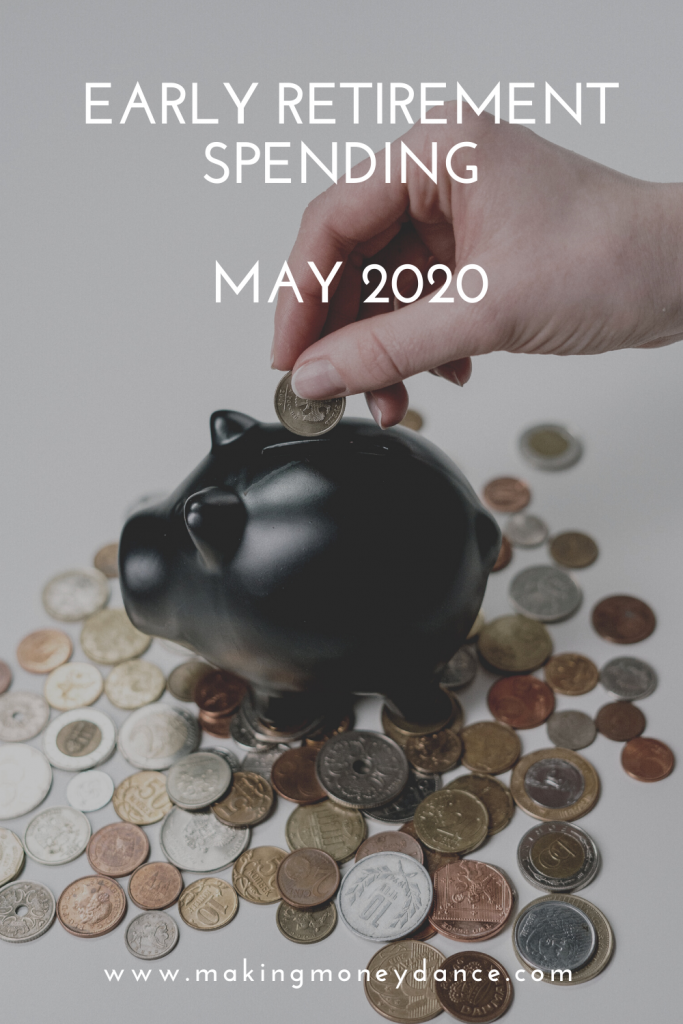 Groceries – $623.89
Food is still our biggest spending. My husband shops at Costco, WINCO and Amazon for our groceries. He goes every two weeks, or longer if we can.
Home Insurance – $537.72
We also renewed our home insurance for the year. Surprisingly, I got an e-mail from our former insurance provider about renewal of our home insurance for our old house. I thought that the bank automatically notifies them about the sale of the house. They didn't and I received a refund for the 2019 policy. It feels good to deposit the check.
Others
We also got some size 3 diapers for AHP from Costco. We use disposable at night so these diapers will last us until he outgrows it. We actually size up on purpose since I know that he will outgrew size 2. I've been covering the disposable diaper with a cloth diaper shell to make sure it's in place since it was still big about a month ago. Our diaper expenses is low since we are using cloth diapers that I got used. MBP used it until he is potty train. The cloth diapers is now covering its third baby butt and it is still going strong and looking very cute on AHP.
Celebrations – Priceless
We celebrated Mr. MMD's birthday. He bought an IPA from Costco, MBP "made" him a card and MBP helped me baked some small batch cupcakes. We happily sang him a Happy Birthday and MBP excitedly blew the candles. He bought a $5 game as our birthday gift for him.
I also received some coffee filter flowers from MBP for Mother's Day, as he sing "cause making something is one way to say I Love You" from a Daniel Tiger episode.
AHP turned 3 months in May and we made some banana cake that looks like a Panda, because MBP wants a "Pandy" cake. I also want to try some banana cake and a cream cheese frosting. The cakes look terrible but it's actually delicious. I'm now a big fan of cream cheese filling. It's a lot better than butter cream.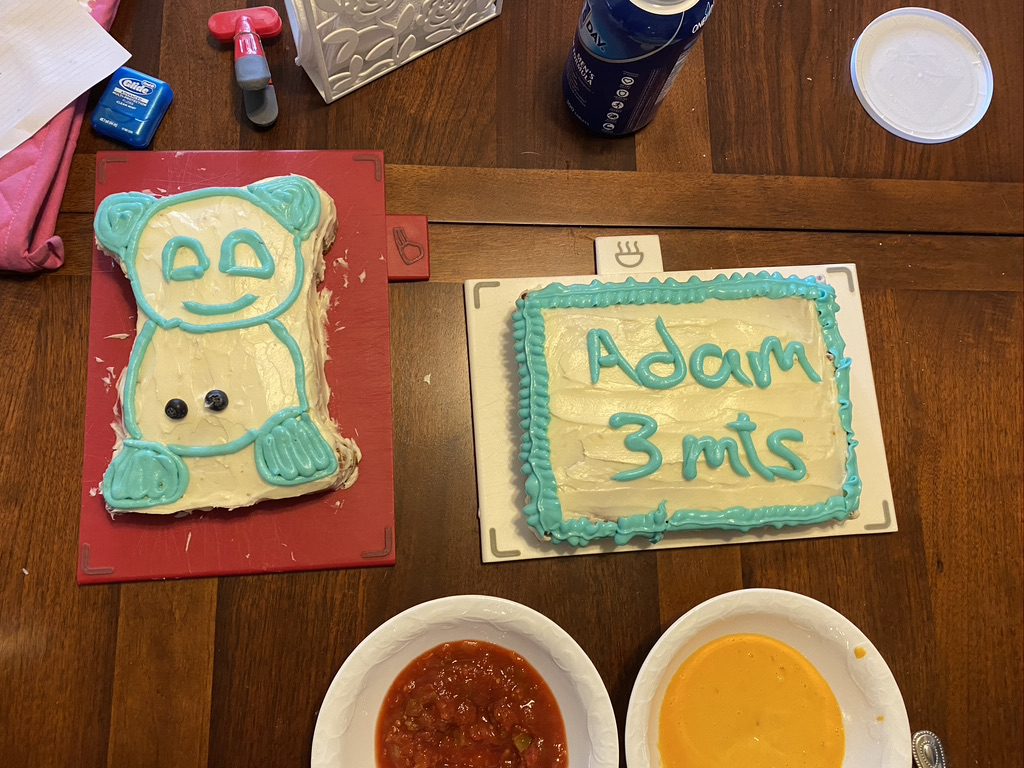 MBP turned 3 this June. I thought that this is the first year that we can have a celebration with some of the kids in his preschool, but COVID happened. Instead, we had a simple celebration with my family. We got him some blocks, a sand box and a book from Amazon as our birthday presents. We got this in May since we didn't know if it will arrive on time for his birthday. Usually, I will get at least some of these on a consignment, but the one that happens around Spring was cancelled, so we got some new toys and books.
AHP is now sleeping on his own crib (way to go!!!) and we're enjoying some sunny weather. I can actually get some one on one time with MBP during the day and we are enjoying the trails. My fitbit said that I made 3K steps on our walk one time. I'm really surprise that his little legs can hike that far.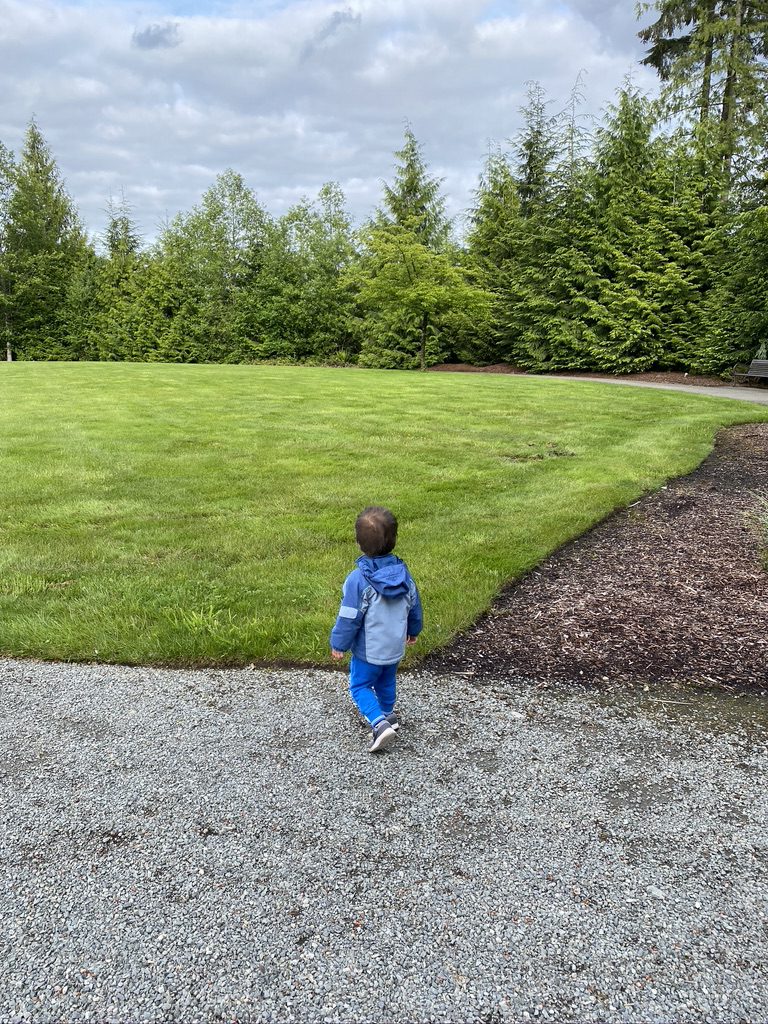 Here's a recap to our spending in 2020:
And here's the breakdown of our May expenses
| Description | Amount | Comments |
| --- | --- | --- |
| Groceries | 623.89 | Trips to Costco, WINCO and orders from Amazon |
| Home Insurance | 537.72 | The lowest quote I got is through Nationwide Insurance |
| 529 College Fund | 200 | This is our 529 contribution for MBP. I made a one time contribution on AHP's account last April. It will go back to $400 in 15 months. |
| Utilities | 186.21 | Electric, Gas and Sewer for this month |
| Toys | 105.59 | 3rd birthday gift to MBP |
| Pet Food & Supplies | 89.54 | We started ordering online for our fur baby's pet food. My husband can't help to add some treats and toys in that order 🙂 |
| HOA Dues | 68.25 | We live in a Master Plan community that is unincorporated. This due help maintain the many parks and 20+ miles of trails that we enjoy. |
| Household Supplies | 68.2 | |
| Internet | 44.27 | |
| Baby Supplies | 35.99 | Diaper. |
| Business Services | 35.93 | Renewal of the domain name through blue host. |
| Shopping | 34.74 | |
| Mobile Phone | 15.97 | We're going through one year of Xfinity Mobile and we are still paying dirt cheap for 2 lines. |
| Alcohol & Bars | 6.3 | Beer for Mr. MMD |
| Entertainment | 5.45 | Our gift to Mr. MMD |
| Gym | 1 | A trial for Noom App |
| Electronics & Software | 0.57 | Another month of cheap hosting for this blog through AWS. |
| Grand Total | 2,059.62 | |