We visited family this October in the midwest. They live 3 hours from Chicago. Instead of flying to the regional airport, we decided to stay a couple of nights in Chicago and spent a full day in the city before taking the train to Bloomington.
Flying to O'Hare
The flight to Chicago was the longest flight that AHP has taken so far. We took our 2 very heavy car seats and gate checked a stroller for this flight. The boys were very cooperative most of the flight with no heavy tantrums. We even got some compliments from the passengers saying that they were so good. The initial flight was to take the Blue line to the city, but for some reason we got lost in the airport and ended up in a wrong terminal. It was getting late, so we decided to take a cab (that is a minivan) to get to the hotel. I can tell that our cab driver wasn't very pleased that it was taking us so long to put in the car seats. After 20 minutes and $68.15 later, we were in our hotel.
We checked in at Fairfield Marriott in Magnificent Mile and stayed there for 2 nights. Checked in was a breeze and they brought up a pack and play as I requested. It was already late and at this point, we were all hungry for dinner. I was surprised that most of the fast food restaurants were closed, so my husband have to research door dash for open restaurants that can deliver / can be picked up. We were somewhat on a desperation mode that I suggested getting some food from the convenience store. I was about to microwave a mac and cheese when my husband called me and told me that he got some food from TGIF. The restaurant is only a couple of blocks from our hotel and he was able to pick it up. The adults were hungry but the kids were basically snacking the whole day and only ate their fries.
I met up with my high school friend and his boyfriend in the lobby once we are all settled. The initial plan was to meet up with him the next day but he and his mom had an urgent flight that needs to happen the next day back to the Philippines. He saw the kids for a bit and we chatted until midnight. Once I got back to the room, MBP was asleep but AHP was awake, overtired. I took him in our bed and he finally slept.
Field Museum
I let AHP slept in while MBP and my husband had breakfast. They joined us again for a second breakfast before we took off to take a bus to the field museum. We were happily surprised that the city bus takes a regular credit card that can be tapped to use as payment. Kids are also free. The kids were hauled in our Uppababy to the bus stop and off we go. The city bus was an experience for the kids, though it was probably less time efficient.
The stop is across the Field Museum. I got our tickets from Groupon and purchase an Explorer City pass for 2 adults and 1 kid. Kids under 3 are free and AHP was still free. The museum is huge and one can easily spend a full day in the museum. They have a space that are more hands on and catered to toddler and preschoolers. Our kids love it, but their favorite is probably the underground tour. It is one of the two exhibits in the museum and our tickets allowed us to go to one. The place mimics the underground where all the insects and plants that grew underground becomes giant — or they shrink us to say that the living creatures were giants. I thought AHP will be scared but it was his favorite part.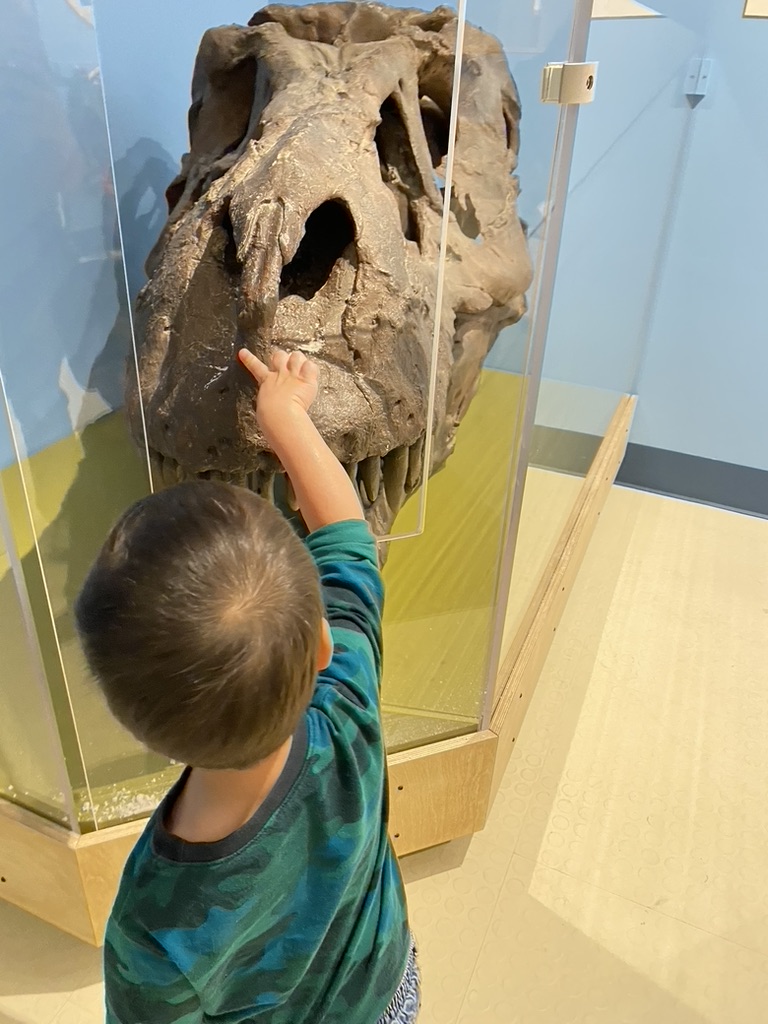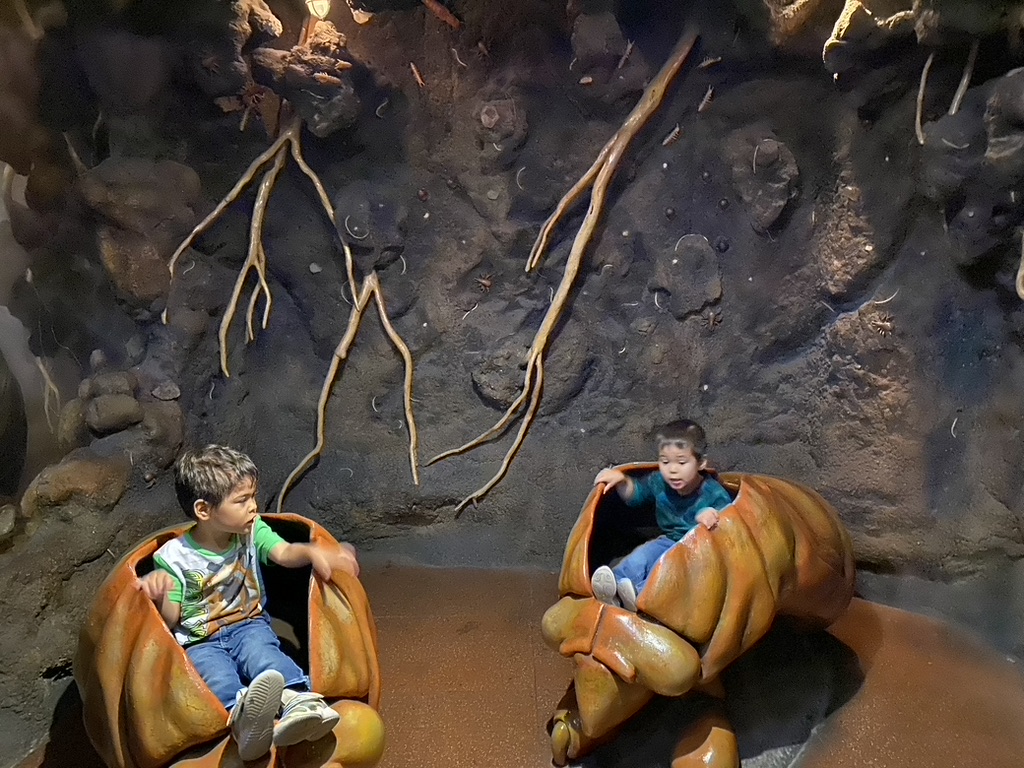 My favorite part was Sue the T-rex. The museum presented her so well, not just on display. The room darkens every 20 minutes or so and will lit up every part of her bone, while a voice over talks about. I really thought it was cool and captured the attention of both the kids and adults.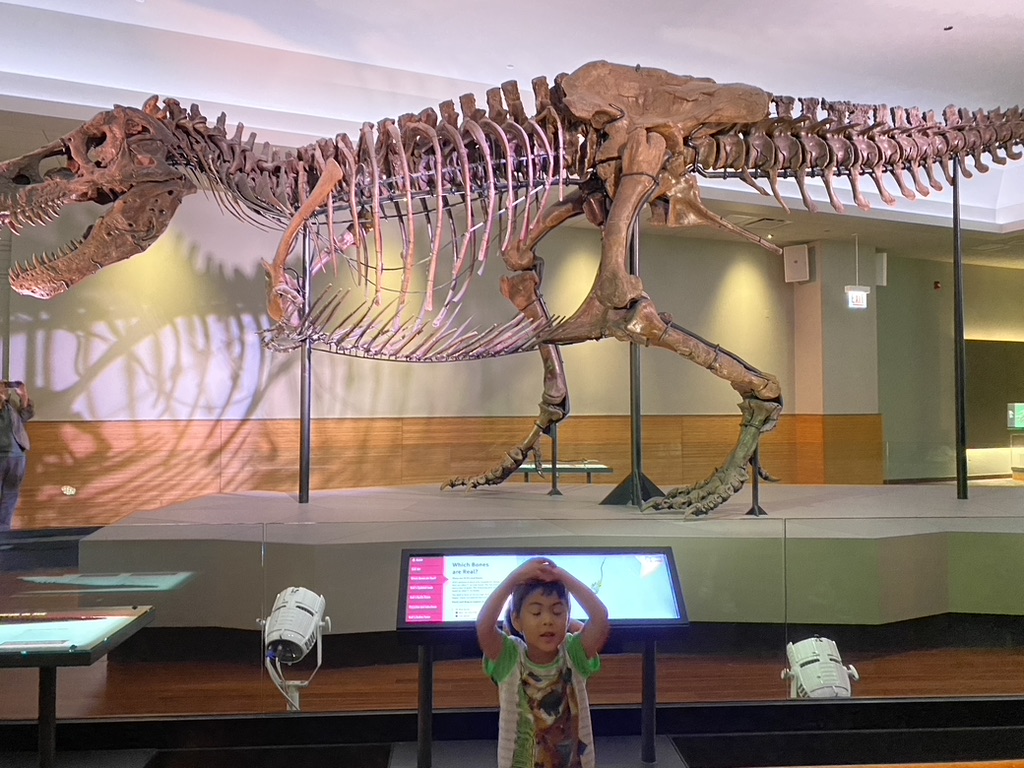 We had lunch in the cafe and explore the first floor later on. There were a ton of taxidermy animals. They feature a story about a lion who ate the people and MBP found it interesting. Our last stop is at the gift shop and we let the kids pick a toy as long as it fits our luggage.
Chicago Architecture River Cruise
We got back to our hotel and rested for an hour before walking to the river, where we would take the 5PM Chicago River Cruise. We took the elevator down from the Apple Store. I didn't even realize that it was an Apple store because it looks like a lecture hall in a glass building. The tour lasted for 90 minutes and gave us a great history and architectural details of the building. I enjoyed it, but the kids were probably too young for it. They just thought of it as a boat ride. As for me, this is probably the reason I love Chicago. The city just give a very feminine/artistic vibe without being snobby — I don't even really know how to explain it. I would love to do this tour again at night – perhaps when the kids are older.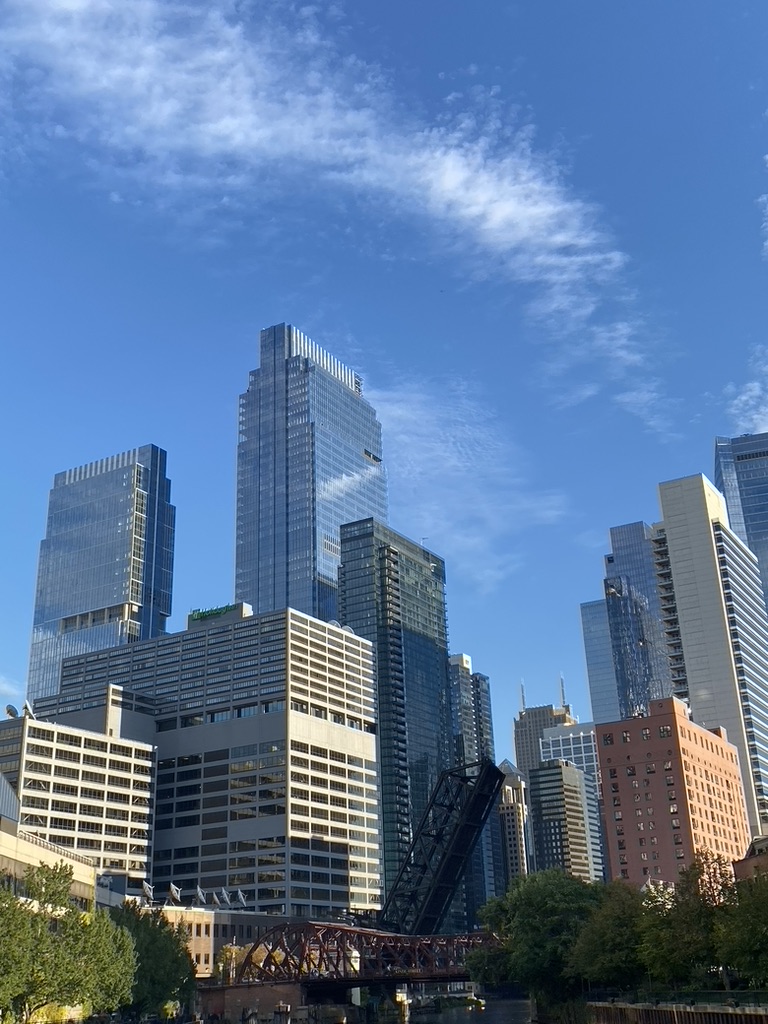 We wrap up our day with a dinner at good old Chick' Fil' A. We just want something quick since we know that the kids were tired from the day. They definitely had a good sleep this night.
The next day we took a LyftXl from our hotel tot he Union Station to board our train to Bloomington. The driver was very nice to us. I basically double the fare since because he was so patient with us when we have to load our car seats in.
Cost
Our day trip to Chicago is not the most frugal way to see the city. It is probably more typical of a normal tourist for a family of 4. We saved quite a bit on our hotel because of an employee discount from a family member. Our hotel was $51 per night including breakfast. Regular price for this hotel was over $200 when I checked it. I also purchased our tickets through Groupon and basically got our ticket to the Field Museum for free. Transportation was pretty expensive with a cab and Lyft XL but still cheaper than renting a car and paying for parking in the city.
| Description | Amount | Comments |
| --- | --- | --- |
| Tickets | 166.25 | Tickets for the Field Museum and Architecture Cruise |
| Food | 132.25 | Includes Lunch and Dinner for the day |
| Hotel | 114.48 | |
| Transportation | 104.8 | Cab from the aiport, bus fare and Lyft from the hotel to the train station |
| Souvenir | 29.73 | Souvenir from the Field Museum |
| Total | 547.51 | |
This is not going to be our last trip in Chicago. I really like this city even from my previous visits back in the days sans kids. I'm glad that I was able to go back there with them this time.