January 7, 2022
We're going back to Disneyland today for the second time. We packed quite a bit on our first day, so I'm just taking it slowly today. We had breakfast – cereal for the boys and my normal oatmeal. I eat this breakfast daily. I prefer having a consistent healthy meal to start the day. It takes out the mental capacity of thinking what to eat, when you just wake up. We packed our snacks and lunch. We are having chicken salad this time from the leftover rotisserie chicken, with some bread. 
The only agenda is to see the other side of the park, mainly Adventureland and Frontierland. I can tell that it was more crowded today, being Friday and probably with the last weekend of the Holiday shows. Our first ride was Jungle Cruise. This was a great ride and the boys loved it. I loved this too – there were so many animals and they looked real. After the cruise we ventured out and took a raft to Tom Sawyer Island. I really like this side of the park because the kids can just run around and it wasn't too crowded. At this point, the crowd was starting to get to me, so I'm glad to just be in this little area. When we got back, the boys had their snacks and we headed out to ride the Many Adventures of Winnie the Pooh. We didn't have to wait at all on this ride. Max ran to the gift shop after the ride. Those gift shops are strategically located once you exit the ride. You have to look to your sides to bypass it, which of course MBP will not do. MBP got some bubble wands, which every kid in the park has. I used the Disney gift card that my brother gave us for Christmas. The cashier took out the tags and got the bubble wand ready for action. We also saw Winnie the Pooh on the way out. We stayed for a bit because there was a nice area for the kids to play with their new toy.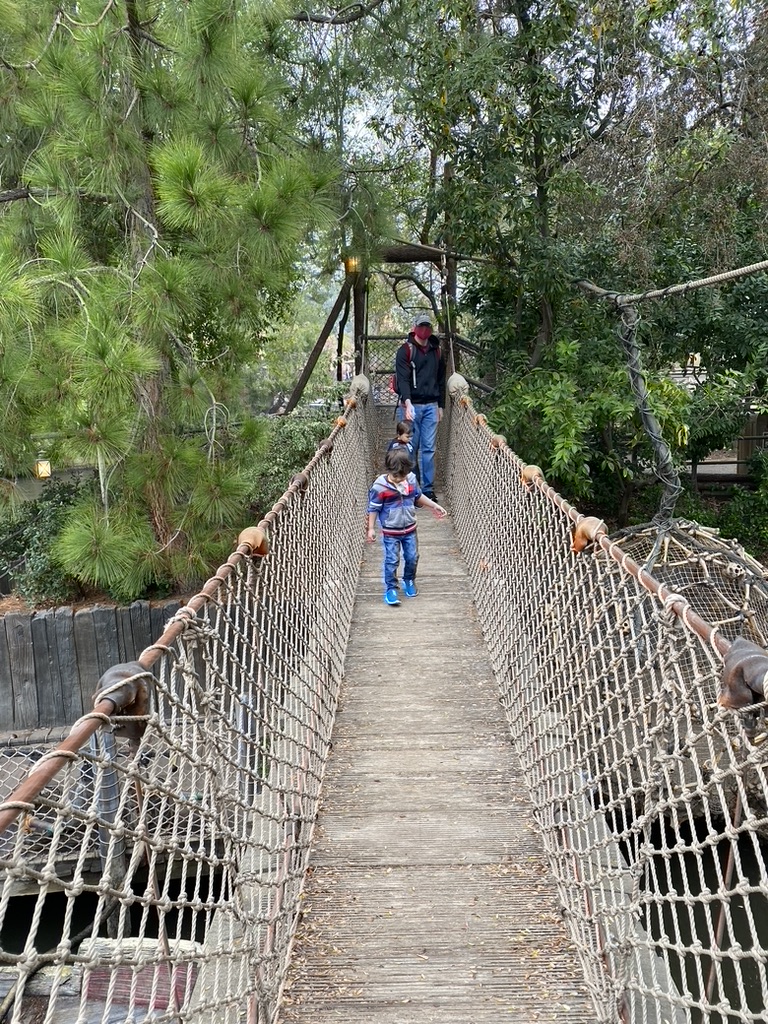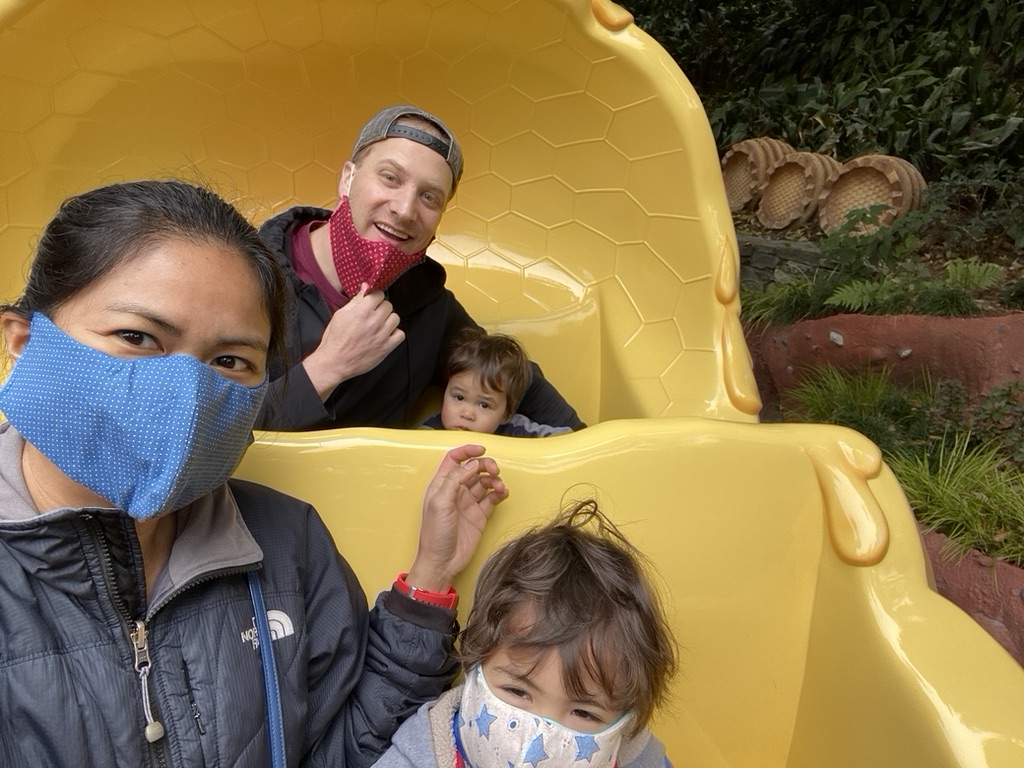 We then head back to Toontown for lunch. We stayed at Chip and Dale's treehouse and had our lunch there. The kids ran around and MBP played with his bubbles, which all other kids love. There was a boy who wanted to borrow his wand and took it. MBP flat out said no and took it back. Luckily the parents were there, so no crying was involved. We stayed there and we were able to convince MBP to try the Gadget Coaster. My husband and MBP were in line while AHP and I stayed in the tree house. The lines were short, so when they were about to exit, I asked the cast member to do a ride switch. I have to asked MBP to ride with Mommy this time and after some convincing, he did it. I can tell he was scared but after the ride, he got out of the chair, and screamed "it's the most amazing ride ever". I asked him if he wanted to do it again and he said no. I honestly don't know what's going on in his head. We stayed in Toontown for a bit since the crowd was dispersing. Before heading back to the hotel, we had time for another ride and decided to do Dumbo the flying elephant.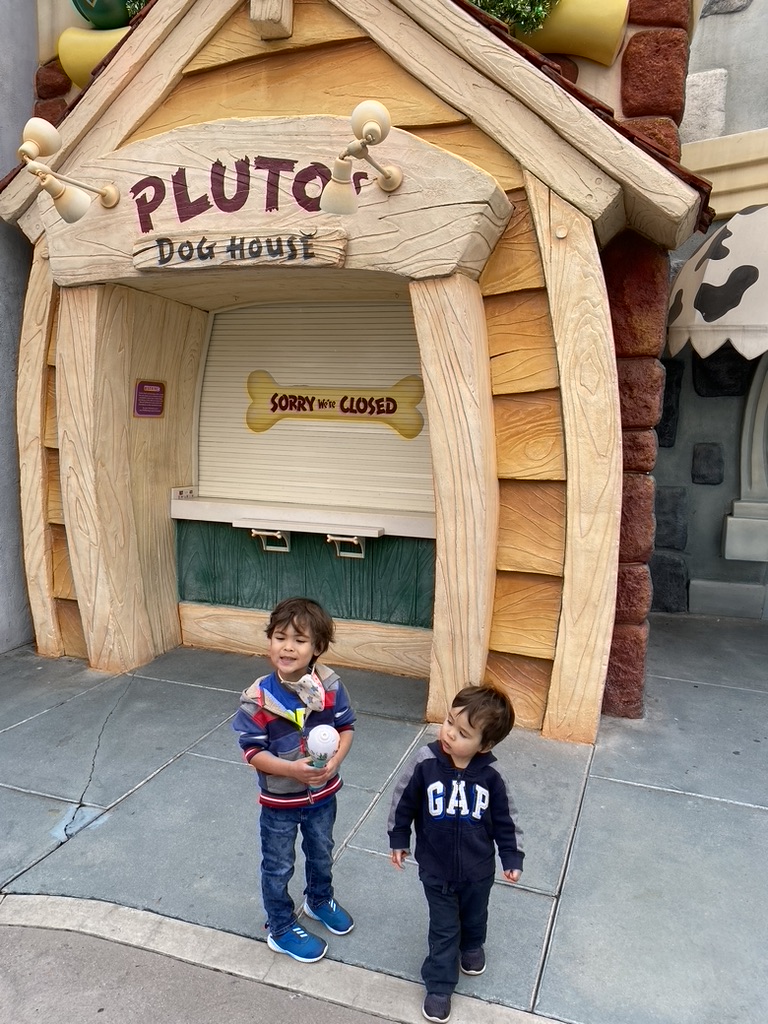 We trekked back to our hotel for naps. At this point, everytime that we have to go back to our hotel, I wished that we are closer. Granted, it's probably just another 5 minute walk – but that 5 minute walk can be brutal. 
We had our dinner after naps and dealt with some internet connectivity issues. The kids wanted to watch their shows and the internet was not working. My husband prepared dinner – our last leftover rotisserie, with rice and steam veggies with beans. Once everyone's bellies are full, we headed back to the park, packed with some water and snacks.
It was also a bit cold today, so we made sure to bring a blanket with us. We first tried to take the train that goes all the way around the park. We left the stroller by main street and took the train all the way to Toontown, until it broke down… it was actually a good ride, especially at night so I was a bit disappointed. We now have to get out of the train and find a way to get our stroller back. Good thing though is that the train stopped close to the It's a small world. The whole castle was lit, which we hadn't seen last time. MBP requested to ride the boat again. It was a long wait, but it will give my husband enough time to get the stroller from the main entrance back to the ride. The kids were getting used to waiting in lines and we had enough games to play. MBP was also entertained with all the lights, which would turn off sometimes. I told him that it was Tinkerbell and her pixie dust. I was actually so glad to get on this ride again at night. It was just so different. There wasn't enough time for another ride before the fireworks, so we decided to get some Beignet and sat down for a snack.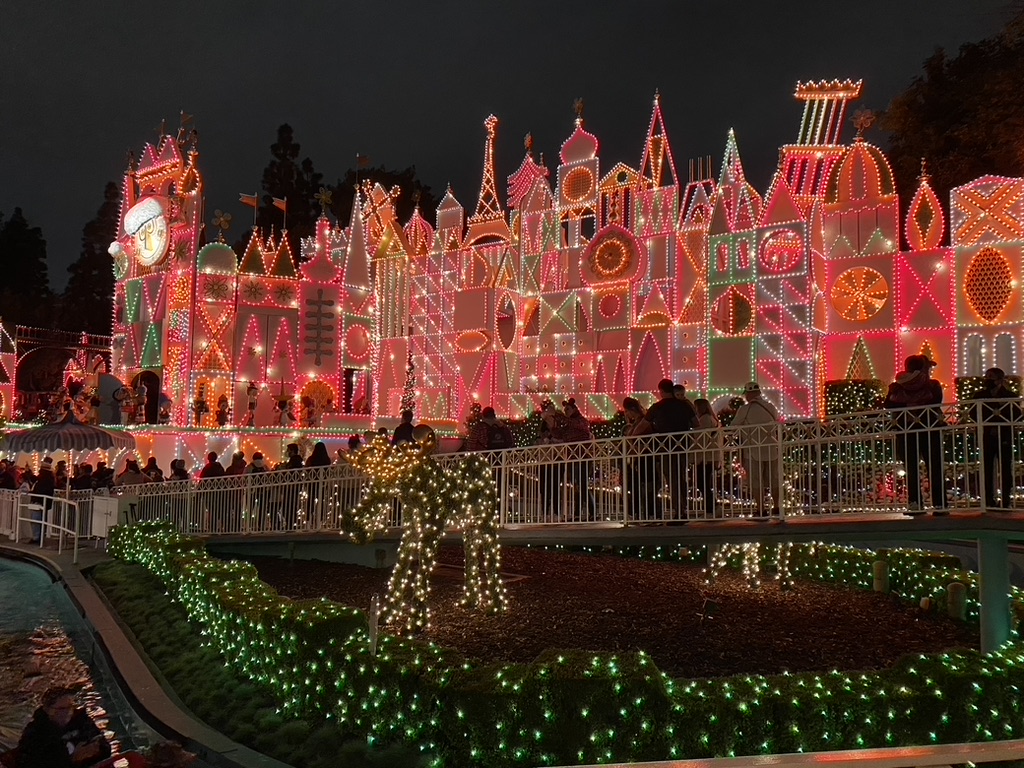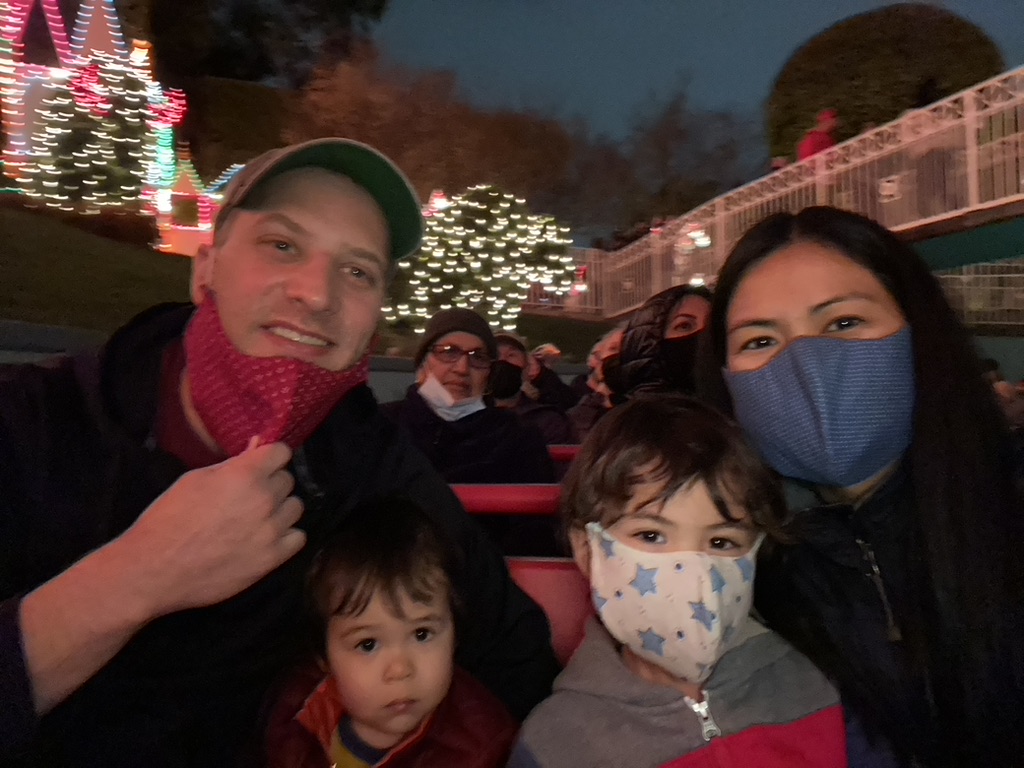 We went back to main street just before the fireworks. This time we were not front and center and got some space closer to the main entrance by the tree. The kids were more interested with all the lights from the buildings in main street. The "snow" was also more powerful in this area. AHP was really worried about the snow on my hair and kept telling me to take it out. We headed back to the hotel, did the normal night time routine and tucked in for the night. Tomorrow is a non-disney day and I'm actually looking forward to some rest.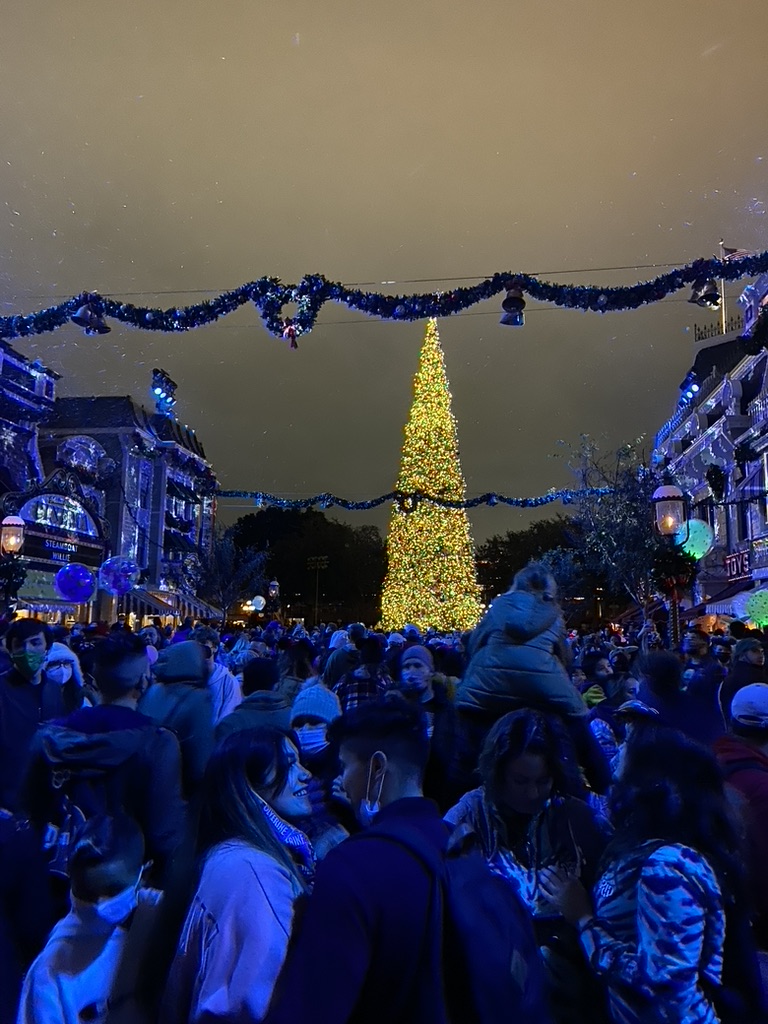 Total Money Spent for the day: $9.15
Bubble Wand – $0 (It was $30, but I used a gift card we received from my brother)
Mickey Mouse Beignet – $9.15