January 6, 2022
The kids woke up around 6:50 AM. I was up before that, since it typically takes me a while to get use to sleeping on a "new" bed. Today, we are visiting Disney California Adventure. From what I remember, this park has more "thrilling" rides. After nursing AHP, I prepared the usual breakfast of oatmeal with some apples and strawberries. I also prepared the boys' snacks, the usual, apple, strawberries, raisins and goldfish crackers. Preparing the boys and getting out of the hotel always takes a while. We packed our lunch for the day – turkey meat and mini bagels and some water bottles.
There were more lines in the security this time and more lines in the gate entrance. The wait was about 10 minutes in total and was manageable. I wasn't able to find any map when we got in so we just started walking. Luckily, we stumbled into the "Little Mermaid" ride and there wasn't any line. We rode it and enjoyed the under the sea adventure. We were really lucky because the ride was out for refurbishment during our next visit. We headed to the Pixar Pier and rode Jessie's Carousel – again, no wait. I asked MBP if we can ride the big wheel, but he kept on saying no, so we just started walking. The next ride was the Toy Story Mania. This was a bit of a wait, but shorter than what it says on the app. MBP really loved this ride. At this time, AHP was getting fuzzy, so we ended up giving their snack while waiting in line. Another perk of bringing your own food. After the ride, we sat on the bench to finish their snacks and just walked around. It was almost lunch time, so we found another bench close to the water with some enclosure and had our lunch there. So far, we've been lucky on finding a really good lunch spot. My husband ordered some churros for a special treat. It was ehhh. I know that folks rave about churros, but it was just ok. I'd rather have an ice cream.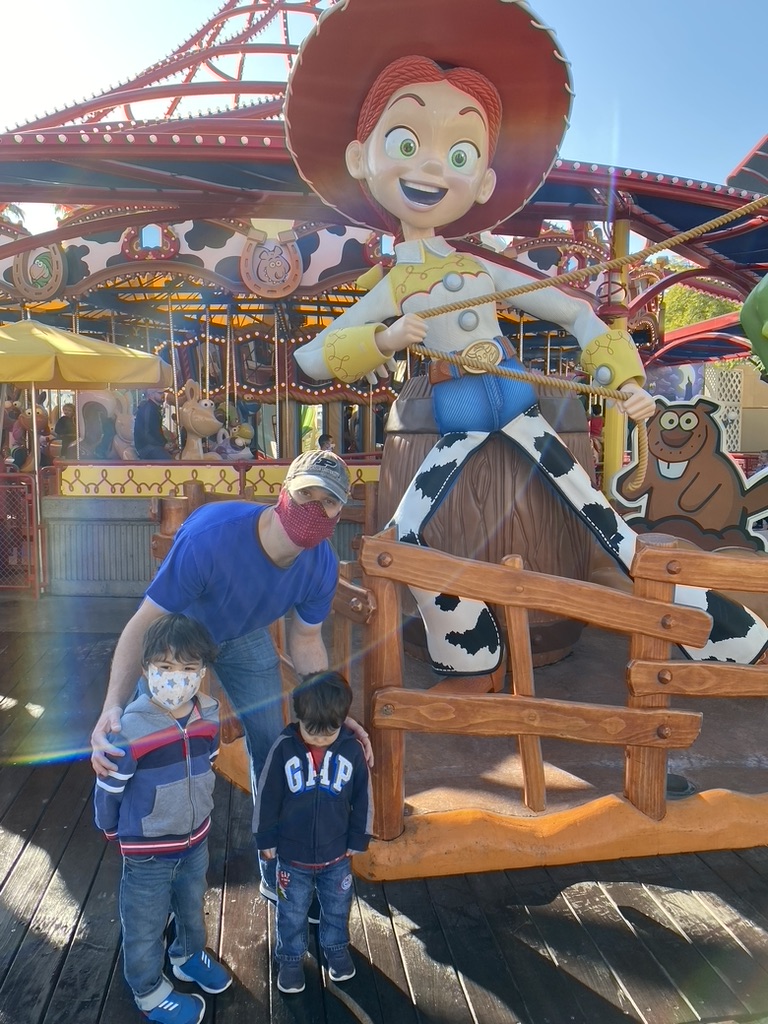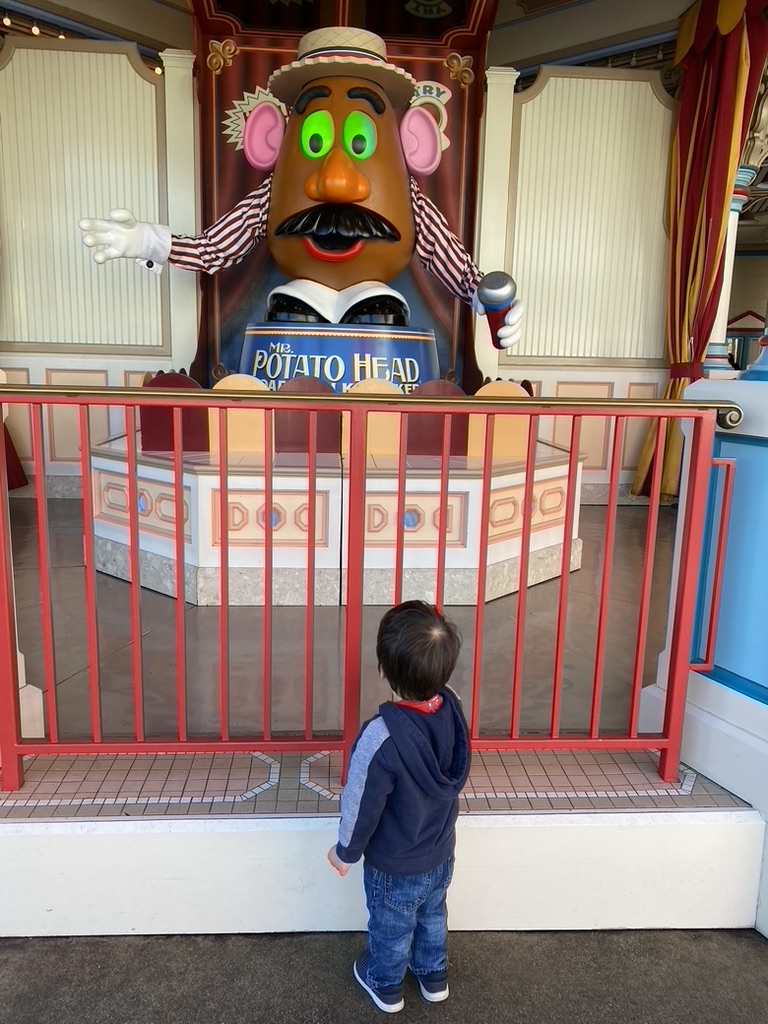 We started walking again and saw Woody and Little Bo Peep on stage. Our next ride was the Inside Out Emotional Whirlwind and waited for about 15 minutes. The kids don't really know the characters but they like the different colors of the balloons. Our next ride was Golden Zephyr – a little bit higher than our usual ride, but again the kids didn't mind it at all. We headed back to get our stroller and walk around Cars land. I was super impressed with this. It is the Radiator Spring with all the shops around. We managed to ride Mater's Junkyard Jamboree with minimal wait. Initially, I though that AHP was too short to ride, so we waited by the exit, but then I saw that other little kids were riding it, so I measured his height and he is just an inch above the required height. Yay! This was faster than our usual slow rides, but he seems to enjoy it. The line for Radiator Springs Racer was long and MBP keeps on saying that he doesn't want it "too fast" so we skipped it.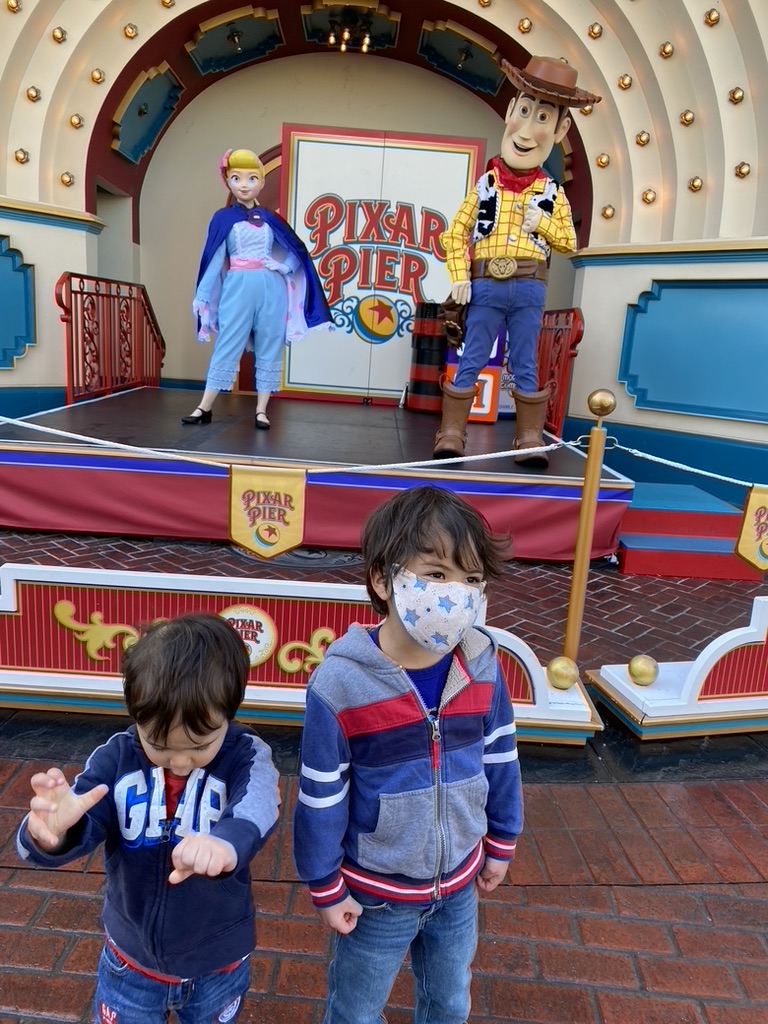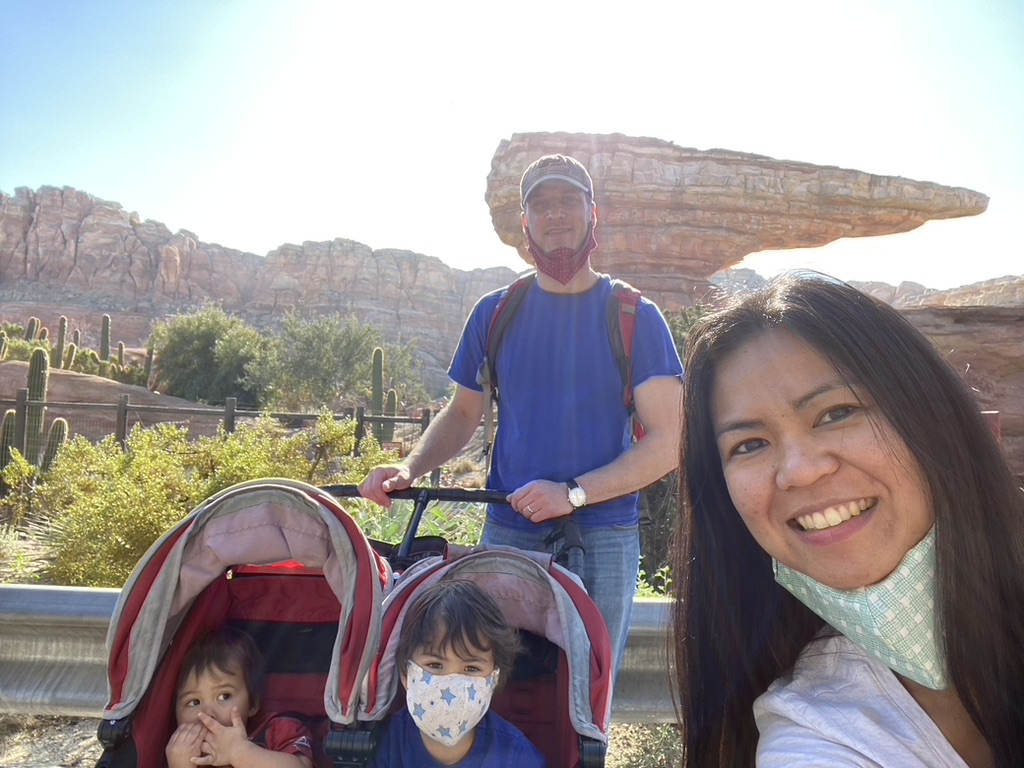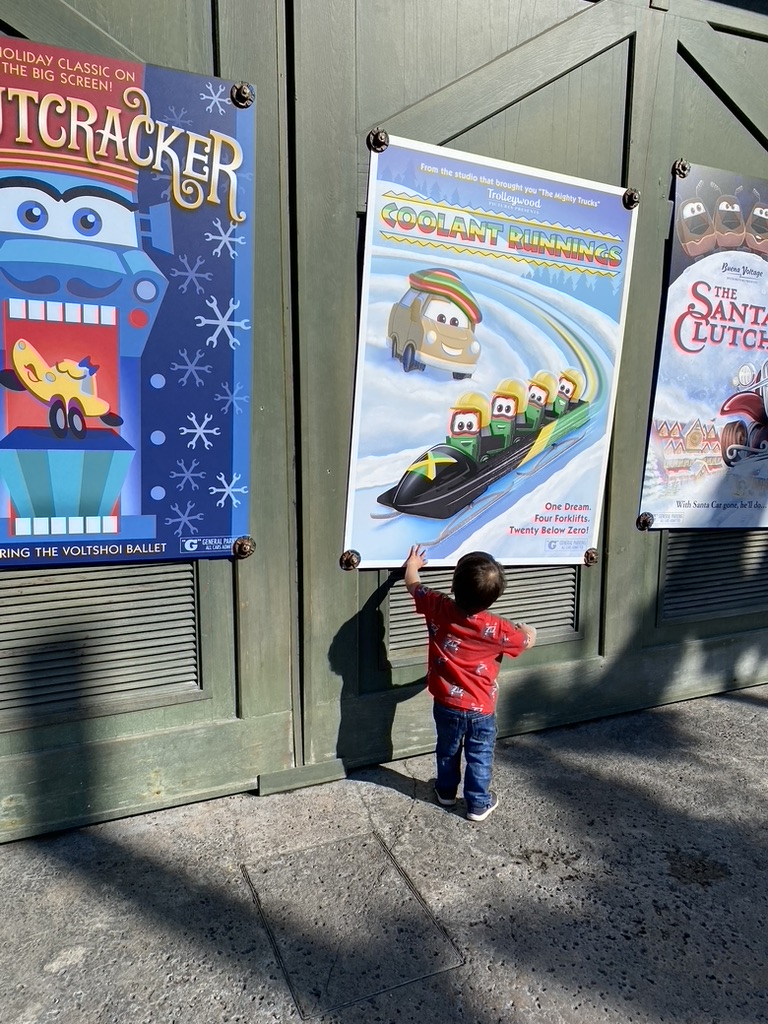 We then head back to the hotel for our nap break. The kids slept right away and I did the usual dishes from the morning breakfast. After nap, the kids had some screen time and we had our dinner. Pasta with red sauce with some rotisserie chicken and steam veggies on the side. All cooked in the rice cooker. The chicken and the red sauce was surprisingly delicious. We packed up some snacks and water and we headed back to the Disneyland California Adventure.
It was busier than normal, probably from the weekend crowds. We waited about 45 minutes for the Monster Inc ride, which in our mind, was not worth it. The kids still loved it though. We stayed in Hollywood and watched a 3D Philharmonic Show, which MBP dubbed as the concert. At first, I thought he would be scared, but he LOVED it. AHP didn't want to put on the 3D glasses so everything's so blurry for him. We stayed there and went to a store, where I found a penny press! I was disappointed to see that it's not the old school press anymore where you have to crank it up manually. Now all you need to do is press a button with the choice of your design. Ehhh… good thing MBP still had fun with his coin. We went to an Animation studio where we learned how to draw Tiger. I had fun and it's so funny to see MBP's version of Tiger. We ended up having some cotton candy and called it a night. It was AHP's first experience of cotton candy and for some reason, he cried – probably because the cotton candy just disappeared from his mouth – he ended up eating the dried mango that we packed for snacks. We left at the right time because the fireworks just started. We were able to watched it from a distance, while the kids were sitting in their strollers. It was a lot more convenient than waiting more than half an hour before it started.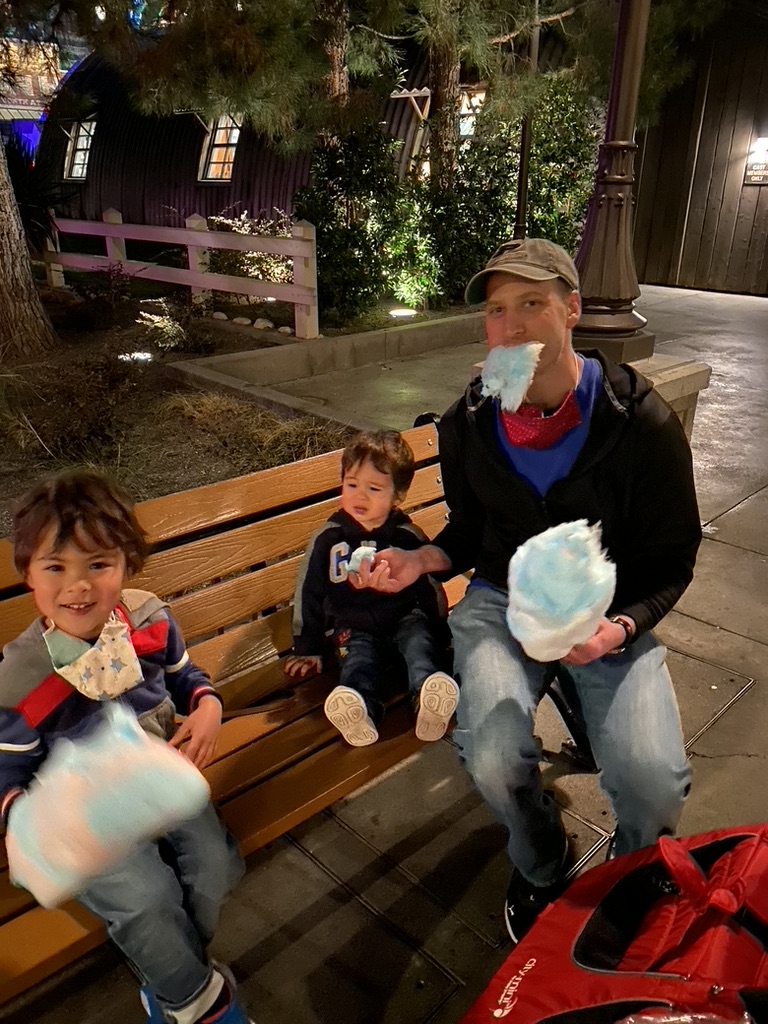 We got back to our hotel, and did the usual night time routine. The kids, exhausted, slept quickly. I did the dishes from dinner, surfed the internet and called it a night. Tomorrow is another day at Disneyland.
Total Money Spent for the day: $16.5
Churros – $5.5
Cotton Candy – $11