January 9, 2022
This day was another non-Disney day. We were supposed to have another character dining brunch reservation for Goofy's kitchen but I canceled it yesterday. After looking at the menu, my husband and I just didn't think it's worth it. We had a hard time with AHP sitting in a restaurant and it's more of a hassle than an entertainment. Instead, we decided to go and shop for souvenirs in Downtown Disney. We packed our normal snacks and lunch and headed toward the park one more time.
Downtown Disney was actually entertaining in itself. There were a couple of fountains that the boys liked. I gave them coins to throw just for fun. At the same time, MBP enjoyed playing with his bubble wand. I have some balance on my Starbucks app from years ago and we decided to get a couple of muffins and coffee cake as a treat. Even the Starbucks here have a line! The boys were outside while I ordered. After our snacks, we went to shop for some souvenirs. The World of Disney is huge and have all the Disney items you'll need. Max had an eye on one pet toy, but it was too big to haul in our luggage and we're not a big fan of it. We convinced him to pick another item. He picked some magnets. I liked it because I was already looking to buy some fridge magnets. I collected fridge magnets on places I traveled, but I took it all out because the boys were slowly breaking them! We also got some postcards before heading to the cashier. While in line, MBP saw a Buzzlightyear car so we let him have it. We also picked up Woody for AHP and I got some albums for the coin press.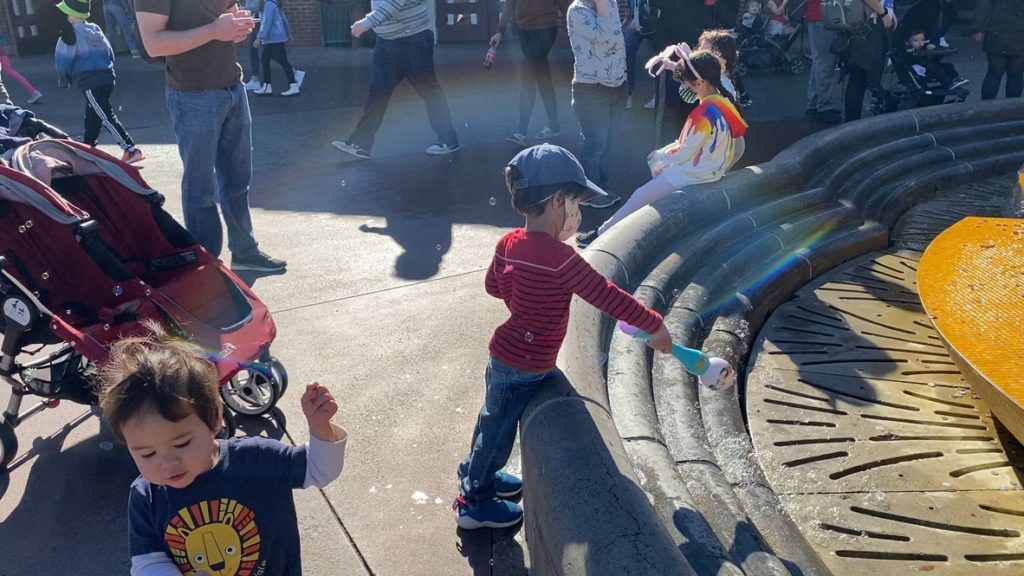 We got out of the store and the boys were holding on to their cars. We sat on a bench close to the Star Wars store and had our picnic lunch. This time, ham sandwiches. The boys played with their cars while we were having lunch and watched the monorail pass by. It was definitely entertaining for them. We went to the Star Wars store and try to find something for my brother since he is a huge Star Wars fan. The only thing I can think of is a mug, but we already gave him a Yeti mug for Christmas so we left without getting anything.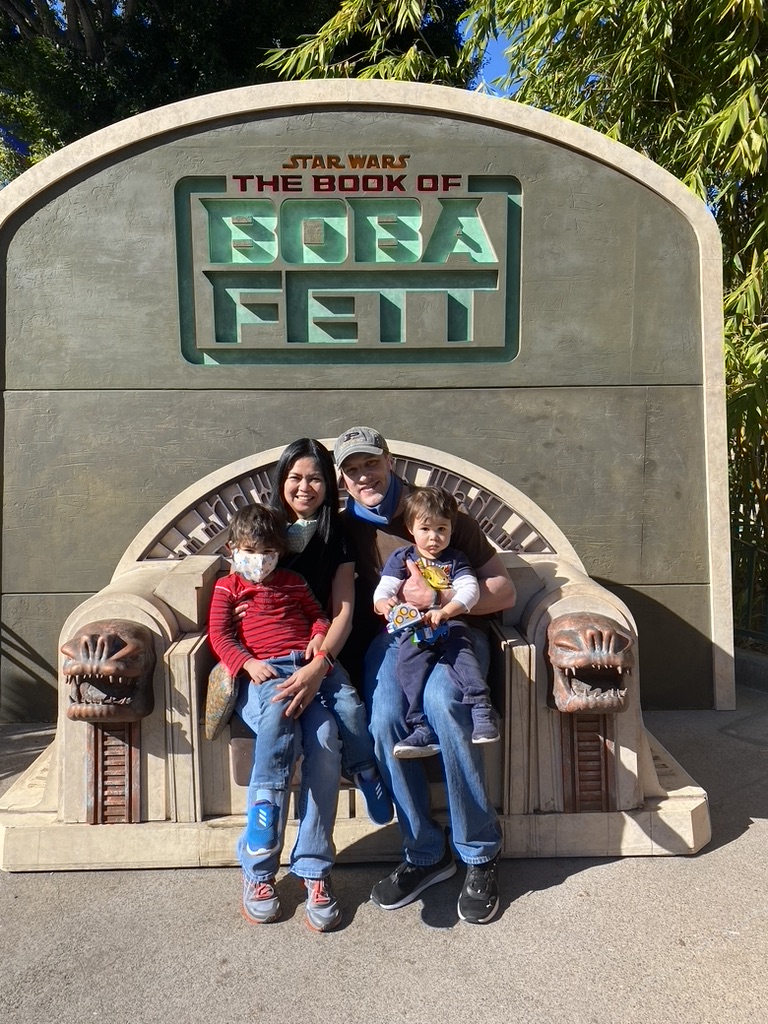 We stopped by the Lego Store and of course, MBP wants to get a lego. He will get out of a stroller and pick a box and put it under the chair. We definitely have to stop him and tell him that we need to pay for these things. We let him pick one and we got out of the store after paying.  
It was a pretty successful day and AHP was ready for his nap time. After naps, we just stayed in the hotel and prepared for the next day. This time I was excited to go back to Disneyland.
Total Money Spent for the day: $91.54
Souvenirs – 85.83
McDonalds Ice cream Sundae – $6.01